On Thursday, a pedestrian was struck in what seems to be a suicide, according to officials, on Florida's high-speed passenger rail service's new extension to Orlando. Overall, since Brightline's operations began six years ago, 99 people have died.
Before 9 a.m., a northbound Brightline train destined for Orlando struck a 25-year-old homeless man close to Fort Pierce on the Atlantic Coast, according to the St. Lucie County Sheriff's Office. Reports indicate that police believe the man walked in front of the train on purpose.
Brightline's trains can move up to 79 mph (127 kph) in densely crowded places, 110 mph (177 kph) through less populated areas, and 125 mph (200 kph) through countryside in central Florida. The speed of this train is unknown currently.
On Friday, Brightline officially opened its extension running between Miami and Orlando. However, the celebration ended in disaster when one of the company's trains transporting passengers from West Palm Beach to Miami hit a pedestrian.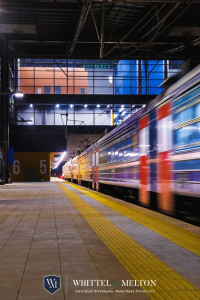 According to an ongoing Associated Press review of government statistics that started in 2019, Brightline trains have the highest death rate in the country since the start of their Miami-West Palm operations, with nearly one death for every 32,000 miles (51,500 kilometers) their trains travel. A fatality occurs on the second-worst major railroad every 130,000 miles (209,200 kilometers).
Brightline has not been found to be at fault for any of the past fatalities; the majority have been caused by people attempting suicide, driving around crossing gates, or crossing tracks while on foot.
Numerous factors, including driver negligence, failing to stop at a crossing, and operator oversight, have been linked to accidents involving the Brightline Train. Brightline has altered its operations in reaction to these mishaps, including increasing the amount of training operators undergo and incorporating more safety systems into the trains, according to recent reports, and while Brightline has operated safer as a result of these modifications, it is importation to mention, all trains can pose a risk of serious or deadly accident injuries.
If you or a family member has been involved in a Brightline Train accident, we urge you to contact our Florida Pedestrian Accident Lawyers at Whittel & Melton to learn more about how we may be able to help you. We can provide you with a free and completely confidential consultation so that you can understand your legal options. Call us today at 866-605-5529 or contact us online 24/7.