Using a rideshare service, like Uber or Lyft following a party or big night out at the bar or club on New Year's Eve is a responsible thing for someone to do after they have been drinking. NYE is a busy time and Uber and Lyft drivers are placed at a disadvantage when it comes to maneuvering roads shared with drunk drivers.
If you drive for Uber or Lyft, then our Florida Injury Lawyers at Whittel & Melton urge you to stay alert for drunk drivers on the roadways. We know this is a popular time to work and make some good money, the tradeoff is that there are risks of running into drunk drivers and other negligent drivers on the roads.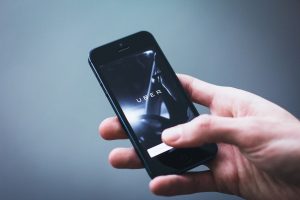 Every rider you pick up and drop off means one less drunk driver on the roads, which is great, but not everyone will make the responsible decision to get a sober ride home, so we encourage you to stay alert and brush up on some safety tips, especially if you are not accustom to driving late night/early morning hours.