According to projections from AAA, there will be nearly 4 million more people travelling on U.S. roadways this Thanksgiving (2021) compared to last year. This means that if you are planning a road trip that you should expect to see a lot more vehicles sharing the roads and a surge in traffic.
Experts believe that open U.S. borders combined with more people being vaccinated from COVID19 and the long holiday weekend means more people hitting the roads this year. A November AAA report predicts that there will be 48.3 million people making a road trip this Thanksgiving.
While you should anticipate more congestion on the roads this year, you can best prepare yourself for a smooth Thanksgiving journey by leaving early. You can expect delays, so it is best to leave in the morning. The best time to depart is after 9 p.m. on Wednesday, but before 11 a.m. on Thursday and Friday and before noon on Saturday and Sunday.
Car accidents are a big concern this time of year, especially with so many travelers on the road. The National Highway Traffic Safety Administration (NHTSA) warns all motorists to eliminate any risky driving behaviors that have become more common since the pandemic began, such as driving under the influence of drugs and alcohol or without wearing a seat belt.
The NHTSA has estimated that 20,160 people have died in car accidents for the first half of 2021, which is an increase of 18% from 2020.
On a similar note, Thanksgiving weekend has shown a trend of more motor drunk driving motor vehicle accidents and fatalities. The NHTSA shows that around 800 deaths were caused by drunk drivers over the Thanksgiving holiday weekend from 2015-2019.
Wherever you are this holiday weekend, our Florida Car Accident Lawyers at Whittel & Melton want you to stay safe and get to your destinations safely. Not all traffic is equal, so here is a list of the cities with the worst traffic on the day before Thanksgiving and the worst times to travel:
Atlanta: The worst time to travel is between 1:30 and 3:30 p.m. and Interstate 85 South from Clairmont Road to Martin Luther King Jr. Drive is anticipated to have the most congestion.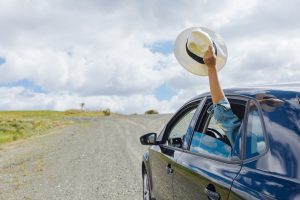 Boston: Steer clear of Interstate 93 North from Quincy Market to Massachusetts Route 28 between 1 and 3 p.m.
Chicago: Avoid Interstate 290 West from Morgan Street to Wolfe Road from 2:45 to 4:45 p.m.
Detroit: The worst travel times are from 2-4 p.m. on Interstate 96 West from 6 Mile Road to Walled Lake.
Houston: Avoid Interstate 10 West from Sjolander Road to Texas State Highway 330 from 3:15 to 5:15 p.m.
Los Angeles: Stay away from Interstate 5 South from Colorado Street to Florence Avenue between 3:45 and 5:45 p.m.
New York: Keep away from Interstate 495 East from Borden Avenue to Little Neck Parkway from 2:30 to 4:30 p.m.
San Francisco: From 4-6 p.m. Interstate 80 East from Interstate 580 to San Pablo Dam Road is expected to be heavily congested.
Seattle: From 4-6 p.m. Interstate 5 South from Washington State Route 18 to Washington State Route 7 is expected to be heavily congested.
Washington, D.C.: From 2-4 p.m. avoid Interstate 95 South from Interstate 395 to Virginia State Route 123.

No matter where you are this Thanksgiving weekend, please give yourself plenty of time to travel to your destinations safely. If you are driving, always buckle up (same goes for any other travelers in your vehicle) and never drive under the influence of drugs or alcohol. Make sure you get plenty of rest before you head out on a road trip, as drowsy driving can be just as dangerous as drunk or drugged driving. Should you become involved in a collision this holiday weekend, our Florida Car Accident Lawyers at Whittel & Melton will be available 24/7 to assist you. Call us statewide at 866-608-5529 or contact us online if you are in need of legal assistance over the long weekend.
From our family at Whittel & Melton to yours, we want to wish you a very happy and safe Thanksgiving holiday.