Tampa Bay Buccaneers linebacker Shaquil Barrett lost his 2-year-old daughter in a drowning accident at their home swimming pool Sunday, according to investigators.
Officers arrived at the family's swimming pool in the Beach Park district of south Tampa shortly before 9:30 a.m. after receiving a call about a toddler who had fallen into a pool.
Barrett's youngest child was rushed to the hospital, but ultimately died.
According to the police report, the inquiry is still ongoing. It is believed that this was an accidental, tragic incident.
Barrett, 30, and his wife also have three more kids.
Barrett, who missed the second half of last season due to a damaged Achilles tendon, is entering his fifth year with Tampa Bay after completing his first four seasons with the Denver Broncos.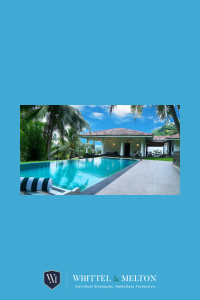 The most frequent type of injury that results from swimming pool mishaps is drowning. According to the Centers for Disease Control and Prevention, drowning is the second most common cause of unintentional injury death in children between the ages of one and fourteen. Most of these drownings take place in family swimming pools.
Florida had the highest rate of unintentional drowning deaths among children aged 1 to 4 in the United States from 2018 to 2020, according to the Florida Department of Public Health. Here is the breakdown of the number of children under the age of 5 in Florida who drowned in the past few years:
2019 – 50 children
2020 – 60 children
2021 – 75 children
Premises liability is a subset of personal injury law that covers accidents that happen on either public or private property and includes swimming pool mishaps. In circumstances involving premises liability, you may bring a lawsuit against the property owner if their carelessness contributed to or caused your damage.
Who Is Responsible for a Drowning Disaster in a Swimming Pool?
Whether the pool is public or private, the property owner is typically responsible. A municipality may be held responsible in the case of a public pool.
The owner of a private swimming pool is liable when a drowning accident occurs on their property. Typically, an insurance claim would be made against the homeowner's insurance policy.
Depending on the accident's cause, other responsible parties may also include a pool maintenance firm or a manufacturer, distributor, or retailer of a defective product.
Our Florida Swimming Pool Accident Attorneys Whittel & Melton assist victims and their families in holding negligent pool owners responsible. You may be entitled to financial compensation for your suffering, including:
Funeral expenses
Burial expenses
Loss of future income
Loss of companionship
Pain and suffering
Lost wages
Loss of earning capacity
Loss of ability to enjoy life
Punitive damages
Other wrongful death damages
You can be sure that our Florida Swimming Pool Accident Attorneys at Whittel & Melton will provide you with empathetic, cordial service and knowledgeable representation. Our legal team will fiercely pursue maximum recompense for you; you can rely on it. Call us today in Tampa at 813-221-3200 or contact us online for a free consultation.