Senate Bill 766, a new law, allows school districts to install cameras on the outside of school buses to assist in reducing the number of people who pass buses with their stop arms raised.
The Seminole County Sheriff's Office issued 26 traffic penalties last school year for people illegally passing school buses with stop signs displayed.
The Osceola County Sheriff's Office issued 126 citations.
Due to these infractions, SB766 became a hot topic in some districts that wanted to implement it and increase safety for children on and off school buses.
Before the law was proposed, Brevard County's public school system tested safety cams.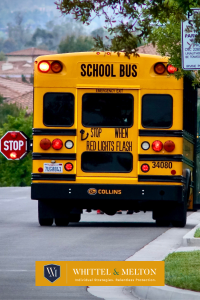 Bus drivers in the county average between 100 and 200 miles a day, depending on whether they also drive for the after-school program, according to reports. In this specific school system, which has over 70,000 kids, 21,000 are transported by buses.
By installing cameras on 10 of their buses during the 2022-2023 academic year, BCPS evaluated the idea that exterior cameras would be helpful as part of a pilot program with a business named Bus Patrol.
There were 5,361 violations issued throughout the duration of the experimental program last year, or around 3.8 violations per day.
According to reports, the district is committed to installing cameras on each of its school buses as a result of the pilot program's success. The time frame of the installation of these cameras is unknown currently.
Florida School Bus Laws for Drivers
In Florida, passing a stopped school bus with the STOP arms raised and the red lights flashing will result in four points on your license, a minimum fine of $165, and the necessity to complete a basic driver improvement course. Passing on the side where kids enter and exit can cost you at least $265 in fines.
Florida has severe penalties for drivers who pass school buses and injure or kill someone else. These include a $1,500 fine, six points on your license, a year-long license suspension, 120 hours of community service in a trauma hospital setting, attendance at a victim impact panel meeting, and/or a driver improvement course.
If you would like more information about how to make a Florida bus accident claim, schedule a FREE consultation with our Florida Pedestrian Accident Attorneys at Whittel & Melton today by calling us at 866-608-5529 or contact us online.