A Miami deck collapse at Shuckers Bar and Grill, a popular restaurant in North Bay Village, left 33 people injured Thursday night.
Two of the 33 injured are reportedly in serious condition.
About 100 people were on an outdoor deck at Shuckers Bar and Grill watching the Miami Heat play in the NBA Finals. During the first quarter of the game, at around 9:20 p.m., the deck collapsed sending dozens of patrons into the shallow waters of Biscayne Bay.
Witnesses claim the deck gave way just as Heat fans started jumping and cheering to celebrate their team's scoring a basket.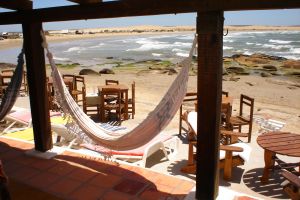 Reports indicate that 33 people were injured and transported to various hospitals in the area.
Every business in Florida, including restaurants, hotels and bars, has a legal obligation to make sure the property is kept safe for guests and customers. With that said, under Florida law, all floors, walls, ceilings and even decks must be constructed, maintained and inspected in compliance with any applicable building codes.

Certainly questions have already arisen after this horrible accident as to what caused this collapse and who is to blame. Reports from the accident site indicate that the restaurant was so crowded that people packed themselves outside on the deck to watch the game. It is important to note that the State of Florida and Miami-Dade County have codes set in place that limit the number of people that can be inside an establishment at a given time. If you have ever been to a bar, nightclub or restaurant that has a one in, one out policy during a busy time, that is because the building has reached its maximum capacity. It is unknown at this time if Shuckers had reached its maximum capacity when the deck collapsed. In addition to controlling the number of people in one place or building at any one time, the State and County are obligated to maintain building codes that oversee the construction and maintenance of decks, just like the one at Shuckers. An investigation will need to be conducted to determine what condition the deck was in at the time of the collapse in order to identify the cause of the collapse and whether the restaurant is responsible for this accident.
Essentially, if Shuckers failed to comply with the capacity standards or maintain the deck in a reasonably safe manner resulting in the deck collapse, the restaurant can be held liable for any damages suffered by the dozens of injured patrons.
If you were injured in the deck collapse at Shuckers or have any questions regarding a potential injury claim in Florida, a Miami Personal Injury Attorney at Whittel & Melton can make sure you understand your legal options. We urge you to contact us online today or call our south Florida office at 561-367-8777 for a free initial consultation.