On Wednesday, Gov. Ron DeSantis signed 42 bills, including HB 1239 – one that will change nursing home staffing standards and ultimately reduce the care these facilities provide to residents.
The debatable aspect of the bill centers on certified nursing assistants (CNAs), who provide much of the direct care to residents in nursing homes. The current law requires certified nursing assistants to provide a minimum of 2.5 hours of direct care to each resident a day. The new bill reduces the hours of direct care to just 2 hours per day.
As the law stands currently, certified nursing assistants and licensed nurses are required to provide a weekly average of 3.6 hours of direct care to each patient in a nursing home per day. This new law keeps that average, but allows for time spent by other workers, like occupational and physical therapists, to count towards that 3.6 calculation.
Supporters of the bill believe it will help address staffing shortages in nursing homes, but opposers of the bill including representatives of AARP and the Service Employees International Union, are concerned about certified nursing assistants not spending enough time with their residents.
The new law changes cut the amount of time CNAs spend with nursing home residents by 20 percent.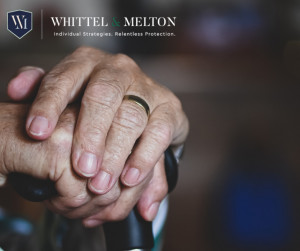 Our Florida Nursing Home Abuse and Neglect Lawyers at Whittel & Melton believe that this new law means that residents of nursing homes will be less safe. Cutting the number of hours of care a resident receives each day means a resident is more susceptible to practices of neglect or abuse. The current minimums required of CNAs and nurses are bare bones, so reducing these hours can easily lead to patients placed at a greater risk of being emotionally, physically, sexually, or financially abused.
Some of the tasks that can be affected by cutting down on CNAs care hours to nursing home residents may include:
Moving residents who are immobile so that bed sores can be prevented
Failing to notate changes in a patient's overall health and well being
Not following necessary sanitary protocols in order to reduce the spread of infection
Not conducting necessary safety measures to reduce or prevent the number of slip and fall or trip and fall accidents
Not doing adequate checks on residents to make sure that they are not being harmed in any way by staff or visitors
High turnover rates are nothing new in nursing homes not just in Florida, but throughout the country. The Covid-19 pandemic did not help the situation, providing better pay at various hospitals. Nursing homes are often in a rush to fill open positions, and may hire staff that is not qualified or perhaps have a criminal background. Staff that are not trained properly for such a position may not abide by nursing home policy or patient rights, which could lead to challenges and create an unsafe environment for residents.
If you think that your loved one has been the victim of neglect or abuse in a Florida nursing home, then you need to enlist the help of our Florida Nursing Home Abuse and Neglect Lawyers at Whittel & Melton right away. We can launch an immediate investigation in order to uncover the truth and secure accountability. We urge you to not delay in getting legal help, so call us now at 866-608-5529 or contact us online for a free consultation.