Florida is consistently ranked in the top 5 states in the U.S. with the most fatalities from car accidents. Initial figures from the Florida Department of Highway Safety and Motor Vehicles (FLHSMV) shows that the Sunshine State has already seen 115,093 traffic crashes in 2023 resulting in 982 deaths and 74,021 injuries. In 2022, Florida saw 3,245 fatal traffic crashes. In 2021, Florida saw 3,454 car accident deaths. In 2020, Florida saw 3,332 car accident deaths.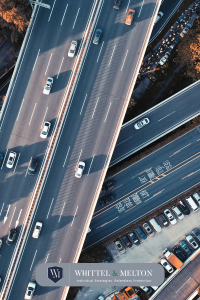 Tampa Bay and Southwest Florida have several dangerous roads that contribute to the high number of fatalities from car crashes.
S. Route 19 Embassy Blvd – Marine Parkway: This is a 4.4-mile stretch of highway that runs through New Port Richey in Pasco County that saw 19 fatalities in 2022 alone.
S. Route 19 Denton Ave – San Marco Dr: Also located in Pasco County, this 4.9-mile stretch of roadway saw 25 traffic deaths in 2022.
S. Route 19 54th Ave N. – Queensboro Ave S: This 4.7-mile stretch of highway in St. Petersburg saw 20 traffic deaths in 2022.
S. Route 19 Lake Tarpon Dr – Royal Blvd: This 4.4-mile stretch of roadway in Pinellas County saw 17 car crash deaths in 2022.
S. Route 41 23rd Ave – Pearl Ave: This deadly stretch of roadway located in West Bradenton saw 22 traffic fatalities in 2022.
Florida State Road 580 Webb Rd – W. Waters Ave: This 4.8-mile stretch of roadway in Tampa saw 18 car accident deaths in 2022.
The geography of these roads may contribute to the high number of traffic deaths, but drunk driving and distracted driving also play a large role in the startling number of fatalities. There were 268 alcohol and drug-impaired fatalities in Florida in 2022, according to data from the FLHSMV. In that same year, Florida also saw 268 distracted driving fatalities.
Car accidents can and do happen in Florida and elsewhere in the U.S. every single day. It pays to be diligent when you are behind the wheel, but even the most prepared drivers can fall victim to other negligent or reckless motorists sharing the roads. If you or a loved one has been harmed in a Florida car accident, our Florida Car Accident Injury and Wrongful Death Lawyers at Whittel & Melton can help you understand your legal options. Call us today at 866-608-5529 or contact us online for a completely free consultation.