The National Highway Traffic Safety Administration recently issued a press release regarding the U.S. Department of Transportation's Fiat Chrysler Enforcement Action.
Fiat Chrysler has acknowledged violations of the Motor Vehicle Safety Act and admitted to failing to handle the required repairs on vehicles with safety defects. They have agreed to federal oversight, buy backs and a civil penalty.
They are facing a $105 million civil penalty- the largest penalty ever imposed by the NHTSA.
Violation of the Motor Vehicle Safety Act
NHTSA officials pointed out various problems with Fiat Chrysler's execution of 23 vehicle safety recalls, covering more than 11 million defective vehicles. The automaker violated the Safety Act in three ways:
Timely Recall Remedies
Notification to Vehicle Owners as well as Dealerships
Notification to the NHTSA
Fiat Chrysler In the Future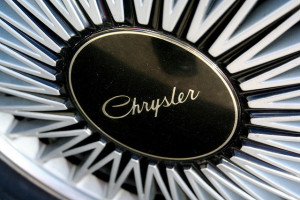 Fiat Chrysler is facing significant civil penalties. The automaker will have to pay an initial $70 million in cash, and spend another $20 million on meeting performance requirements in the Consent Order. Another $15 million could be taken if the independent monitor uncovers any further Safety Act or Consent Order violations. The NHTSA is sending out a powerful message to Fiat Chrysler as well as other automakers: You cannot place profits above consumer safety, and you cannot violate the Motor Vehicle Safety Act.
Are You a Jeep or Chrysler Owner?
Owners of certain Jeep and Chrysler vehicles will have the chance to sell their defective vehicles back to Fiat Chrysler, under the Consent Order. More than half a million automobile owners with vehicles that have defective suspension parts will be eligible to sell these vehicles back. More than a million Jeep owners will also be able to trade their vehicles in for above market value prices or will receive financial incentives to get their car's fixed. To find out if your vehicle is under recall, check Safercar.gov's VIN search tool.
A Florida Injury Lawyer at Whittel & Melton can help you if you have suffered any injuries or harm due to a defective vehicle model. To arrange a free consultation, please call us today at 866-608-5529 or contact us online.