A 10-year-old girl was struck by a car and killed while riding her bike Wednesday night across U.S. 192 near Kissimmee, according to the Florida Highway Patrol. 
Reports show that the crash happened around 9:15 p.m. when several children crossed the highway, failing to use an intersection or a crosswalk.
A 71-year-old man driving by hit the child's bike and she was taken to a hospital for her injuries, but later died. 
FHP is still investigating the collision. 
Bicycling is a very popular activity in Florida, mostly due to the warmer year-round climate, but there are dangers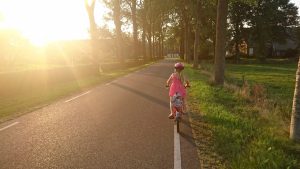 associated with cycling, such as: 
Bicycles are smaller and lighter weight than cars, trucks, and SUVs 

Drivers might fail to see bikers on the road, especially when it is dark outside

Bikers are also expected to follow the same rules of the road as drivers of cars, trucks, and SUVs which places them at risk for suffering harm in the event of a collision 
When a bicyclist is harmed in a motor vehicle crash, they could suffer a number of serious injuries or even wrongful death. Spinal cord trauma, brain, head, and neck injuries are common when a car strikes a cyclist. Our Pedestrian Accident Attorneys at Whittel & Melton know full well that cars are no match for pedestrians or cyclists. When a biker is struck by a car, truck, or SUV, the results can be traumatic and often result in death. If a cyclist does survive the crash, they may be left with broken bones, sprains, lacerations, road rash, and permanent nerve damage. The list of potential injuries goes on and on and our Injury Lawyers know the devastation that these accidents can cause. We can help you understand your rights and what steps you need to take to hold the at fault driver accountable for their reckless actions. 
Just as bicyclists are expected to follow the normal traffic regulations, they are also protected under the same legislation when injured or killed in a motor vehicle crash. Our Pedestrian Accident Attorneys at Whittel & Melton can help you understand the laws that protect you or a loved one and how to file a personal injury or wrongful death lawsuit to collect financial compensation. 
Contact Whittel & Melton Today for Help with a Bicycle Accident Injury or Death Claim in Florida
If you or someone you care for has suffered harm in a bicycle accident, then you deserve fair compensation for the damages you have endured. We know that nothing we do can undo the damage that has already been done, but we can work diligently to help you recover the maximum compensation you are entitled to. We will handle all aspects of the litigation process so that you can focus on recovering from the trauma associated with the accident. If you would like to schedule a complimentary consultation with our Pedestrian Accident Lawyers at one of our Florida offices, please call us now at 866-608-5529 or contact us online. We are available 24/7 to help with your claim, so do not delay.