GM has agreed to compensate 42 claimants for deaths related to its ignition-switch defect.
These recent claims are a part of more than 2,000 death and injury claims that have been filed against the car manufacturer so far.
Those that were injured by the faulty ignition switch, as well as family members of those killed, have until January 31 to submit their claims, which will be categorized based on the severity of the injuries, according to reports.
GM has anticipated that the total compensation related to the ignition-switch defect to reach $400 million to $600 million.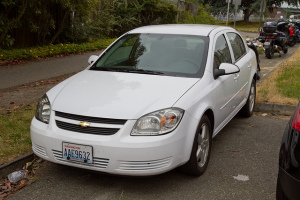 GM established a victim compensation fund because they needed to handle the thousands of potential claims that arose from its faulty ignition switch. This fund allows victims and their families to submit their claims and settle with the company out of court instead of suing GM individually or joining a class action suit.
The compensation fund only covers claims involving physical injury or death from the GM defect. They have detailed the acceptable claims as follows:
Deceased
Category One: quadriplegia, paraplegia, double amputation, permanent brain damage or pervasive burns
Category Two: injuries that required a hospital visit within 48 hours of an accident
According to reports from the GM compensation fund, a total of 2,326 claims have been filed since GM started accepting claims in August. As of December 12, only 100 have been deemed eligible.
GM has recalled 2.2 million vehicles in the United States because of the ignition-switch defect, including Saturn Ion, Saturn Sky, Chevy HHR, Pontiac Solstice, Chevy Cobalt and Pontiac G5 models. This defect has cost at least 42 people their lives. The GM compensation fund is still reviewing 34 death claims for eligibility, according to reports.
If you have been injured or lost a loved one due to the faulty ignition switch, or if you have been turned down by the GM compensation fund, a Florida Auto Accident Injury Lawyer at Whittel & Melton can help review your claim and explain all of your legal options. For a free consultation, please call us today at 866-608-5529 or contact us online.