On Thursday, a partial collapse of a Champlain Towers South, a condo building in Surfside, Florida, occurred that is currently under investigation. The 12-story building resulted in multiple deaths and at least 150 more people missing. 
First responders and firefighters are conducting a search and rescue mission for all survivors and federal agencies are assisting on the state and local level.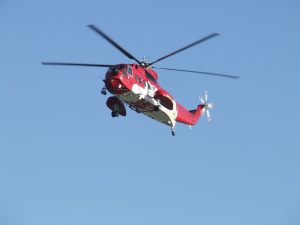 Partial Collapse of Champlain Towers South
The collapse occurred around 1:30 a.m. and destroyed 55 of the 136 units in the building in less than 30 seconds, according to reports. 
80 fire rescue units from Miami-Dade County arrived at the scene by 2 a.m. All condos and hotels nearby were evacuated as rescue workers combed through the piles of debris looking for survivors. 
Champlain Towers Was Gradually Sinking for Years
Authorities are unsure of the reason why the condos collapsed, but a study by Florida International University showed that the building was sinking gradually over the years. In fact, their data shows that the building was sinking about two millimeters per year from 1993 to 1999. The condos were built in 1981. 
According to a professor with Florida International University's Institute of Environment, the sinking was probably not a result of the collapse, but may have contributed to the tragedy. 
What Causes a Building Collapse? 
There could be several reasons for a building to collapse, including the following: 
Poor maintenance of the building 

Low-quality construction or defective materials

Structural flaws

Engineering issues with the building 

Building not being up to code standards 

Water damage or flood damage that was never fixed

Foundation defects 

Design flaws

Repairs needed 

Engineering inspections underway 
Reports show that the building was going through engineering inspections for several months in order to pass its 40-year re-certification. This process is standard for older buildings.
The condos were also being repaired for corrosion and roof inspections. The day before the collapse, reports show that Champlain Towers South passed its roof inspection.
Victims and Families of the Collapse Have Access to Assistance 
The collapse has affected hundreds of families, which is why local organizations have stepped up to provide help. Here are just a few of the foundations helping to give assistance to those affected by the collapse: 
Greater Miami Jewish Federation 
Whittel & Melton Are Here to Provide Help to Those Affected 
While search and rescue missions continue, insurance companies will likely start reaching out to those affected by this tragedy. Survivors of the collapse along with surviving family members of those killed in the collapse can benefit from working with an experienced legal team that can handle insurance claims on their behalf. 
Our Miami Personal Injury and Wrongful Death Lawyers at Whittel & Melton are here to provide legal assistance in any way we can to those affected by the collapse at Champlain Towers South. We advocate on behalf of injury victims and their loved ones so that we can recover maximum financial compensation on their behalf. 
We provide free consultations to those interested in holding the at-fault parties responsible for their negligence. We are happy to meet with you at your home or anywhere else that is convenient for you if you are unable to come into one of our offices to meet with us. We strongly encourage anyone affected by the building collapse to reach out to us to at least learn more about what can be done to help you move forward with your life. Call us now at 866-608-5529 or contact us online to get more information.