July Fourth weekend is upon us and there may be no better way to spend the summer holiday than surrounded by your family and friends taking in fireworks, grilling, swimming, or even boating in one of Florida's abundant waterways. As most COVID-19 restrictions have been lifted, this year's Fourth of July festivities will be in full swing. As you and your family/friends prepare for a fun-filled weekend, our Florida Injury Lawyers at Whittel & Melton urge you to also think about your safety and plan accordingly. Here are some tips for staying safe this holiday weekend: 
#1: Fireworks Should Be Left to Professionals
Sparklers and other common fireworks can be quite dangerous when used incorrectly. Sparklers are usually thought to be harmless, but did you know that these handheld fireworks can reach smoldering temps of 1,800 degrees Fahrenheit? Such high temps can easily lead to severe burn injuries, especially for children handling these without supervision. We want you and your loved ones to remain safe this Fourth of July, so please take in a professional fireworks show instead of attempting to light your own fireworks.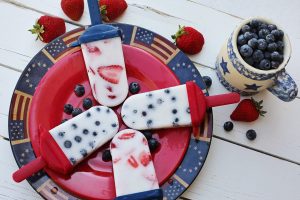 #2: Grill Responsibly 
Hotdogs and hamburgers for the Fourth of July are a staple. If you are hosting a barbecue or attending one, then you want to follow these safety tips to keep your party injury-free: 
Wash your hands and grilling equipment before you touch any food so that you control the spread of germs. 

In order to prevent grease and fat buildup, clean your grill before and after every use. 

If you use a gas grill, check for cracks or holes that could cause a gas leak. Also, make sure you open the lid before lighting the grill. 

For charcoal grills: don't add starter fluid if the coals have already been lit. 

Do not grill in a close off space, such as a garage as this can result in a fire erupting. 

Keep your grill on a flat, stable surface. 

Keep children, pets, and others away from the grill as flames can spark easily. 

Make sure all knobs are turned off and the tank is closed when you are done grilling. You will need to cover disconnected hoses with protective caps and store any extra propane tanks in a cool place away from sunlight. 
#3: If Drinking Alcohol, Party Responsibly
Cocktails and beer are common on the Fourth of July and celebrating is expected, but over indulging in beer, wine, or spirits can be dangerous. If you drink too much, stay off the road. You can call a cab or use a rideshare service like Uber or Lyft. If a guest at your party or gathering is too drunk to drive, take their keys and prevent them from driving. 
#4: Boat Safely
Independence Day on the water is a staple for many Floridians, so just make sure you are being safe. 
Check the weather to ensure safe boating. 

Don't drink and drive the boat. The same rules apply for boating as driving a car.

Check in with someone who is not on the boat so that they know where you are and when to expect your return. 

Everyone on the boat should wear a proper fitting life jacket. 

Follow all Florida boating laws. 
#5: Swim Safely 
Swimming in pools, lakes, and beaches is lots of fun and a great way to beat the summer heat. Whether you are on a lake, beach, or residential swimming pool, then you need to be aware of the very real threat of drowning. Swimming pool drownings and near-drowning incidents are a top cause of death for children under the age of 15. The following tips can help you and your guests swim safely: 
Supervise all children at all times when swimming, and have someone close by that has CPR training. 

Never assume someone else is watching children. One person cannot watch every single child present, so be vigilant. 

Make sure kids know to not run around the pool as surfaces are slick and can easily result in a slip and fall. 
What To Do If You Are Injured on Fourth of July: Contact Whittel & Melton 
Accidents can happen to anyone, no matter how careful you are. Many times injuries occur due to another person's negligence. Our Florida Injury Lawyers at Whittel & Melton know that accidents can happen in the blink of an eye anytime, anywhere. For these reasons, we are available 24/7 to help if you suffer an injury this Fourth of July holiday. You can get in touch with us by calling us statewide and toll free at 866-608-5529 or contact us online.