An 11-year-old boy was killed Sunday and three others suffered injuries on a water ride while visiting Adventureland Park in Altoona, Iowa. 
According to reports, one child remains in critical condition and two others suffered minor injuries at the water park. 
Here is a breakdown of what police believe happened: six riders boarded the Raging River raft ride when it overturned around 7:30 p.m. Saturday. Four of the riders were taken to the hospital. On Sunday, the park announced that they were "saddened" to find out that one of the riders (the 11-year-old boy) had died.
The ride is closed and park officials are cooperating with authorities so that they can further understand why this tragic event occurred. 
Adventureland advertises the ride that killed the boy as a great way for the whole family to cool off from the hot temps. It does warn that riders may leave the ride "soaked." 
How does the ride work? Riders board the raft and are sent through rapids on large circular-shaped rafts through a conveyor belt. The ride has been running since 1983 and is considered a staple of the park. 
A state inspection of the ride was conducted Friday and it was found to be in working order, according to an attorney for Adventureland. 
This is not the first incident that has occurred on the ride. In 2016, a 68-year-old man died while working on the ride after just six days of working at Adventureland. The man was assisting other riders off of the ride when he fell on the conveyor belt and fractured his skull. He passed away from his injuries four days later. A wrongful death lawsuit brought by his wife of 47 years was settled last December for an undisclosed sum of money, according to reports. 
The Iowa Occupational Safety and Health Administration fined the theme park $4,500 following the employee's passing, which is the maximum the agency can fine for this type of violation.
According to court records, Adventureland has been sued in the past by injury victims who have suffered serious injuries on other rides and waterslides.
According to Iowa OSHA records, Adventureland was fined most recently in 2018 due to an  employee becoming injured while working on a roller coaster. The employee suffered a broken arm and was hospitalized. Adventureland paid fines of $14,500 in 2019 for their safety violations.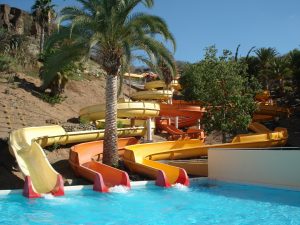 Water-based theme parks and amusement parks can be a great way to beat the hot Florida summer heat, but they can also result in serious injuries when unfortunate accidents occur. If a water park or theme park is negligent when it comes to their inspections, cleanliness, staff supervision, ride maintenance, etc., then they can be financially liable for any injuries and deaths that occur as a result. If you or a family member was harmed while on one of these attractions, then you may have a valid claim to compensation for the losses you have incurred. Our experienced Florida Water Park Ride Accident Attorneys at Whittel & Melton can help you seek justice during this trying time. We strongly encourage you to reach out to us right away at 866-608-5529 for a free consultation or contact us online 24/7. 
At Whittel & Melton, we wholly understand the physical and emotional tragedies that can result from a day at the water park that turns tragic. We are equipped to handle cases involving amusement and water park injuries, including those that occur at Legoland, Universal Studios, Magic Kingdom, Epcot, Disney's Hollywood Studios, Disney's Animal Kingdom Theme Park, Disney's Typhoon Lagoon Water Park, Disney's Blizzard Beach Water Park, and more. Our goal is to help victims recover the full and fair financial compensation they deserve for their injuries. Moreover, we fight to help stop these accidents from happening again in the future. 
Theme park and water park injuries can happen for numerous reasons, including equipment failure, insufficient employee training, poor management, improper maintenance, and more. These forms of negligence can result in very serious injuries like broken bones, traumatic brain injuries (TBIs), burn injuries, and even wrongful death. If you or someone you love has suffered any type of harm at an amusement park, water park, carnival, or other type of attraction, then we urge you to contact us so that we can further investigate your potential legal matter and help you pursue a personal injury or wrongful death claim. Call us now at 866-608-5529 for a free consultation so that you can learn more.