Three people were arrested on misdemeanor battery charges and one person was treated for minor injuries at the hospital in Orlando Wednesday evening following a Disney World brawl outside of the Magic Kingdom.
The brawl at Disney World involved two families, according to a report from the blog Walt Disney World News Today.
Apparently, one family was in line for Mickey's PhilharMagic Concert when a woman in the party left the line to get her cell phone that she left behind in her electric conveyance vehicle. She attempted to rejoin her family in line, but a separate family would not let her back in line and allegedly pushed her back. Once the show concluded, a confrontation happened between the two families outside.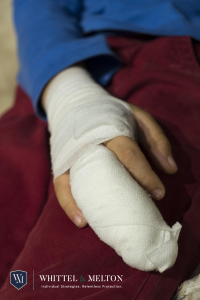 Fights may not be frequently reported at theme parks, but they definitely do happen, even at magical places of adventure like Disney World.
In fact, just this week, a California-based amusement park called Knott's Berry Farm had to close its doors early due to "multiple" teen fights happening. This prompted a new "chaperone policy" on Fridays and Saturdays where guests under the age of 17 have to be accompanied by chaperones over the age of 21 at all times. If anyone is found to be violating the theme park's new "Code of Conduct," then they will be promptly removed from the park.
Last year, A Las Vegas man was sentenced to six months in jail for a 2019 family fight that happened in Disneyland's Toontown. A video taken by a bystander at the park showed a man spitting on a woman and then physically assaulting her. Multiple parties joined in the fight, which ultimately injured an elderly woman in a wheelchair.
Another brawl happened in 2019 at Worlds of Fun in Kansas City, Missouri, involving "unruly teenagers."
If you have been involved in a brawl at Disney World or any other Florida theme park, then our Florida Disney World Injury Attorneys at Whittel & Melton encourage you to preserve all evidence. Keep any photos or videos taken while you were on the property as well as any receipts from purchases you made. You might not think that these things are useful, but they can provide crucial details that can help show what happened, including whether or not you were consuming alcohol (which could affect your credibility), help refresh your memory of what you were doing at the time, and any other relevant details of your day that could help depict a clear picture of what happened. Continue reading