A 3-year-old boy drowned Tuesday night at Disney's Art of Animation Resort, according to deputies.
The call came in around 8 p.m. to the Orange County Sheriff's Office.
Deputies claim the boy got separated from his parents and drowned in the pool. He was transported to Celebration Hospital, where he was pronounced dead.
The family was visiting from New York.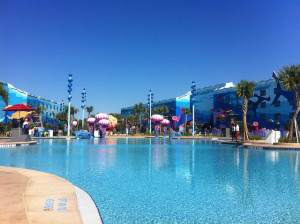 Florida, especially the Orlando and central Florida area, is home to a great number of water parks. Children of all ages love water parks, and they are an ideal destination for many families who enjoy the wave pools, slides and fun. However, if waterparks are not properly operated or staffed, they can be quite dangerous, especially for young or inexperienced swimmers. Children can easily get trapped by drains that are missing their covers or they can hit their heads while on a slide other ride and become incapacitated in the water.
Waterpark operators have a legal responsibility to take adequate steps to ensure the water park is free from any hazards. This may include making sure the rides are built, maintained and inspected properly. Additionally, this also includes ensuring that drains are working properly and safety equipment is in working condition. Water parks must also ensure they are staffed accordingly. They must have enough lifeguards, and these lifeguards must be properly trained to perform their duties.
If you have lost a loved one in a drowning accident, no amount of money can erase the pain you are feeling. But, financial compensation can help cover medical bills, funeral costs and other bills that can add up over time. If your family member was the victim of a drowning accident or other serious accident, you may be able to recover financial compensation for pain and suffering, medical bills, future medical care, lost wages, loss of consortium and other damages. It is best to consult with a Florida Swim Accident Lawyer at Whittel & Melton to understand your legal options and rights. Call us today at 813-221-3200 or contact us online for a free consultation.