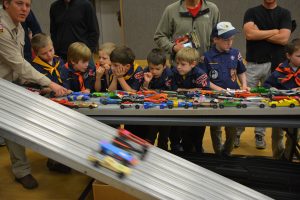 A new string of lawsuits against the Boy Scouts of America (BSA) were filed Friday in Manhattan Supreme Court related to the organization letting sex abuse to repeatedly happen for decades dating back to its founding in 1910. 
A total of 21 new lawsuits filed charge 14 adult scout leaders with partaking in the sex abuse of children multiple times starting in 1954.
The lawsuit says sexual abuse within the BSA has been going on throughout the organization's 110 years. 
The lawsuit goe son to say that throughout the duration of the BSA, children have been the victims of terrible acts of sexual abuse by adults who preyed on them through the various scouting organizations. The lawsuit also says the sex abuse in the BSA is a systemic crisis dating back to its conception. 
One of the men charged is a Jesuit priest and scout leader who was a scout leader in New York at a camp in 1973. The lawsuit states that he sexually abused a 9-year-old at this camp and the abuse continued for a year. The man is also accused of abusing two other children. He passed away in 1980. 
The lawsuit states that the BSA promoted obedience and pressure to keep silence about not reporting instances of sex abuse. 
The BSA issued a statement saying that they are heartbroken that any child was hurt during their time as a scout. They say they have implemented new youth protection policies with the help of experts to prevent further instances of abuse. 
These numerous claims of child sex abuse are what has resulted in the BSA filing Chapter 11 bankruptcy in February. The BSA has said it will compensate victims and continue on with its mission for more years to come.  says it plans to compensate victims and "continue carrying out its mission for years to come.
The most recent slew of New York lawsuits filed against the BSA was made possible by the state's Child Victims Act. This law took effect in August of 2019 and allowed a one-year window of time for child sex abuse victims to come forward and sue liable parties where they were previously unable to do because of statutes of limitation.
In May, lawmakers voted to extend the Child Victims Act for another year.
If you were sexually abused while you were a scout in the BSA as well as any organizations affiliated with the BSA, including Explorers, Sea Scouts and Venturing, your time frame for filing a claim is coming to a close. You have a deadline of November 16, 2020 by 5 p.m. to file a claim under the BSA's Chapter 11 bankruptcy proceedings. If you do not meet this deadline, you will be barred from filing a claim in the future to recover compensation for the abuse you suffered. If you were sexually abused by a BSA scout leader, volunteer, assistant troop leader, camp counselor or employee, or even another boy scout, our Boy Scouts of America Sex Abuse Attorneys at Whittel & Melton can help you recover financial compensation. 
Why Do You Have to File Now? 
The reason you need to file now and by the deadline is because BSA has filed Chapter 11 bankruptcy and the terms of their proceedings has required them to set up a trust to pay claims that are filed by survivors of sex abuse. 
What Do You Have to Do to File a Claim?
Once you get in touch with us about filing, we will help you fill out a form for specific information, including: 
Who your abuser was

Your time frame of being involved with the BSA and other history 

Information about the sexual abuse you endured (where it took place, when, how long, etc.) 

How the abuse has affected your life, such as physical and mental trauma, relationships, your ability to work, etc. 

Your education and employment history 
It is absolutely ok if you do not remember every single detail from your abuse. We can help you fill out the form to the best of your knowledge as well as represent your best interests moving forward with this sensitive matter. 
Any information you provide will be kept private. Filing a sex abuse claim through the BSA's bankruptcy proceedings is not the same thing as filing a lawsuit, so different rules apply. Your information will be kept confidential and will not be on file with any court or available as public record. 
If you would like to learn more about your options for filing a claim with the BSA, our Boy Scouts of America Sex Abuse Attorneys at Whittel & Melton are here to help. You can contact us today for free to learn more about the claims process and your rights.