A Carnival Cruise Lines employee was arrested in Florida on Saturday for allegedly sexually abusing a male teenage passenger.
According to the Brevard County police, the 46-year-old steward on the Carnival Valor, was arrested when the ship docked at Port Canaveral, east of Orlando. He has been charged with sexual battery of a person under 16 years of age and lewd and lascivious molestation, and is being held on $95,000 bail, the statement said.
The victim's father reported to ship security on Friday that the man started a conversation with the teenage boy while he was using the sauna and then followed the teen to a shower area where the alleged sexual conduct occurred, according to a Carnival spokesperson and police.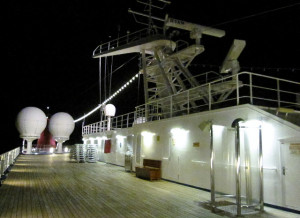 Once the victim's father learned of the alleged incident, he and other passengers detained the man until security arrived, according to police.
Police said that Carnival Valor security reported the alleged crime to the Brevard County Sheriff's Office on Saturday morning before the ship docked.
According to a statement, Carnival Cruise Lines staff was cooperating with police and the FBI had provided "full support and assistance" to the victim while he was still on the ship.
Controlling and preventing crimes on board cruise ships is one of the largest problems that the cruise ship industry faces. Each year, dozens of cruise ship passengers fall victim to physical and sexual assaults onboard cruise ships due to crew members and other passengers.
Cruise lines companies have an obligation to provide a safe environment to their passengers and failing to do so may result in the injured party being awarded financial compensation. Moreover, when a crime is committed by a cruise ship employee, the company is legally liable. A Florida Cruise Ship Accident Injury Lawyer at Whittel & Melton can represent injury victims in Florida state and federal courts. If you or someone you love has been the victim of a crime or sexual assault on a cruise ship, call us today at 866-608-5529 or contact us online. We can provide you with a free consultation and let you know what steps to take next.