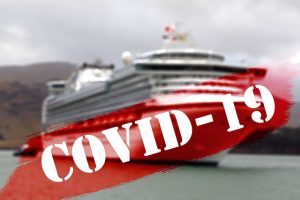 As COVID-19 continues to keep most of the world on lockdown with 'Safer at Home' orders extended, there are many people still stranded on cruise ships. It has been reported that some cruise lines are currently working with the CDC to resolve the current "No Sail Order" and problem releasing their crew members.
While there are literally thousands of crew members left stranded at sea with no known date of when they can set foot on land, the sad reality is that they can continue to contract the novel coronavirus while being trapped and quarantined aboard a cruise ship. 
Perhaps the most troubling piece of information is that recent reports have indicated that the cruise line industry knew about the coronavirus problem on their ships, but continued to sail anyways. This neglect on their part very well could have helped fuel this crisis, causing countless individuals to become infected. With that said, if you contracted coronavirus or lost a loved one due to COVID-19 onboard a cruise ship, you may be able to join a class-action lawsuit with other crew and passengers infected with COVID-19.