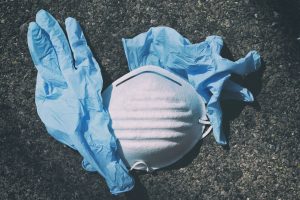 Johnson & Johnson recently released the news that they will not be selling their infamous talc-based baby powder any longer in the US and Canada. 
Why? According to their website, the novel coronavirus urged them to rethink their product in March, and lead to them stopping shipments to the US and Canada. They claim the purpose of this was to place a priority on more in demand products and maintain social distancing measures in their distribution centers and manufacturing facilities. 
The company said there has been a decline in the demand for nearly 100 products, including their talc-based baby powder. Johnson & Johnson does have a cornstarch-based powder that will continue to be sold on retail stores shelves.