A law firm with offices in Fort Lauderdale, Atlanta and St. Louis has allegedly used automation and support staff to sue hundreds of thousands of consumers to collect debts for credit card companies and debt buyers, according to a lawsuit filed by the Consumer Financial Protection Bureau.
According to the lawsuit filed against Frederick J. Hanna & Associates and its three principal partners, in many cases the consumers don't owe any money, or they owe money in lower amounts than claimed.
The CFPB claims that "To produce so many lawsuits, the firm operates less like a law firm than a factory. It relies on an automated system and nonattorney support staff to determine which consumers to sue. The nonattorney support staff produce the lawsuits and place them into mail buckets, which are then delivered to attorneys essentially waiting at the end of an assembly line. The firm's attorneys are expected to spend less than a minute reviewing and approving each suit."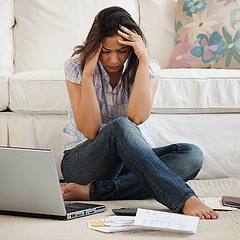 The CFPB alleges that the debt-collection suits are signed with the names of lawyers at Frederick J. Hanna & Associates, though they are not actually involved in the process. The collection efforts are apparently based on faulty or inadequate documentation.
According to a CFPB press release, the suit seeks an injunction barring violations of the Fair Debt Collection Practices Act and the Consumer Financial Protection Act, a civil fine, and restitution for victims.
While Frederick J. Hanna & Associates has offices in Atlanta, Fort Lauderdale and St. Louis, most of their lawyers listed are based out of Georgia. The suit alleges that the firm employs hundreds of nonlawyer staffers but only eight to 16 lawyers.
The firm collects debts on behalf of credit card issuers and debt buyers, according to reports. The lawsuit alleges that in Georgia alone the firm has filed more than 350,000 debt-collection suits from 2009 through 2013. One lawyer at the firm apparently signed an average of about 1,300 collection suits a week.
Most of these debt-collection suits resulted in a default judgment or settlement. The firm usually backed down once consumers responded. In fact, since 2009, lawyers voluntarily dismissed more than 40,000 of the Georgia collection suits, which equals to more than 155 cases a week, according to the CFPB suit.
The law firm's managing partner said that the firm has cooperated with the CFPB and is disappointed by the lawsuit.
Collection agencies have recognized the potential profit that can be made from consumer debts that have gone unpaid. If you have been contacted by a collection agency or a law firm about an old debt, or a debt that you are not legally obligated to pay, a Florida Injury Lawyer at Whittel & Melton can help. Unlike other law firms, each and every single one of our cases is personally handled by our team of attorneys with the assistance of paralegals and investigators. We take pride in helping all of our clients receive a successful outcome, which is why we do not cut any corners when it comes to our legal work.
To learn more about how we can help you, please call us today statewide and toll-free at 866-608-5529 or contact us online. Your initial consultation with us is free.