Most people have gotten behind the wheel of a car a little tired. While it is not uncommon for drowsy drivers to be on the road, it is important to realize that drowsy driving is quickly becoming more dangerous than distracted or even drunk driving. Also, drowsy driving does not mean falling asleep at the wheel. In fact, most accidents involving drowsy drivers are drivers who were awake, just tired.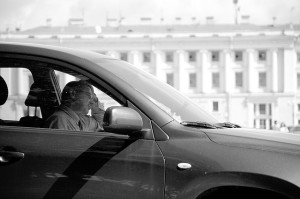 The AAA Foundation for Traffic Safety just released a report on drowsy driving accidents from 2009-2013. The report indicates that 21 percent of fatal car accidents occur because of drowsy drivers. That means that nearly 6,400 fatal car accidents a year – 17 fatal car crashes a day – occur because of drowsy drivers. This number is significantly higher than the government's official estimate, which claims that drowsy drivers are responsible for just 2.5 percent of fatal car crashes in this country.
When you are drowsy, you are:
Less attentive to the road
Less likely to respond to an emergency situation as quickly as you would while wide awake
Have delayed reaction times
Are slower to make decisions
Anyone can drive drowsy. According to the National Highway Traffic Safety Administration, the following drivers are most at risk:
Adults between 18 and 29 are more likely to drive drowsy
Men are more likely to drive drowsy than women
Adults with children are more likely to fall asleep behind the wheel or drive drowsy
Shift workers are 36 percent more likely to drive drowsy
Sleep is vital for the body's health and overall functionality. A person should get seven to eight hours of sleep every night, according to the National Institutes of Health. If you suffer from a sleep disorder, it is necessary to get that under control through professional help before driving at all. And while it may seem like a no-brainer, it is important to reiterate how important it is to never drink or take a sedation medication before driving.
If you or a loved one has been in an accident involving a drowsy driver, a Florida Auto Accident Injury Lawyer at Whittel & Melton can help. Contact us today for a free consultation by calling 866-608-5529.