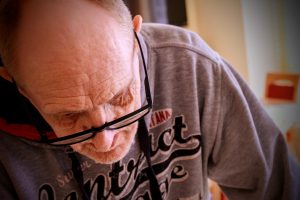 Nursing home neglect happens at nursing homes and assisted living facilities across the country. While this is not as violent as abuse, it is equally as dangerous. When staff at these facilities fails to keep close tabs on their elderly patients or provide them with proper care, this can quickly cause their health to decline. 
Nursing home neglect is when a facility fails to provide its residents with a basic standard of care. Sadly, 15.3% of elderly abuse complaints arise from neglect, according to the National Center for Victims of Crime. 
If you think this cannot happen to your loved one at their nursing home or assisted living facility, think again. A facility administrator at the Good Samaritan Retirement Home, a 45-bed assisted living facility at 507 SE First Ave. in Ocala, was arrested for elderly neglect when he did not notify a nurse of a resident's failing health. The facility had many infractions over the years and was finally shut down in 2018. 
According to police, the nurse who was assigned to the elderly patient requested that the 31-year-old administrator report any changes in health to her. The resident had recently undergone an outpatient procedure and had been transported back to Good Samaritan.
According to reports, the staff on duty over the weekend let the administrator know that the resident's health was declining, but were never instructed to contact the nurse. 
It is unknown why no one contacted the nurse. 
Upon the man's return to work Monday, he apparently contacted the nurse of the resident's failing condition. She told him to call 911 and get the resident to the hospital. 
The man was charged with elderly neglect. 
An investigation by the Florida Agency for Health Care Administration apparently found the nursing home was guilty of failing to supervise residents, not taking appropriate action when a resident fell, not meeting staffing requirements, failing to train staff appropriately, and failing to provide the necessary care and services to meet their resident's needs. 
Good Samaritan was disciplined by the state many times before it was officially shut down. 
Nursing home neglect is most often the result of poor staffing. Facilities that do not have enough staff may be stretched too thin, and exhausted and overworked employees may not be able to provide the residents in their care with the quality they need to live a healthy and happy life. Some facilities are aware of their issues, and others simply choose to ignore them. Regardless of the reasons, elderly neglect is never acceptable, and all resident's basic needs must be met on a daily basis. 
Elder neglect is a form of elderly abuse. This is because neglect causes harm to the elder. In facilities that do not have the appropriate staff, employees may find it difficult to provide the appropriate standards of care because they lack the support needed to do so. This can result in poor hygiene and affect the resident's physical and mental health. This can result in a variety of conditions, including: 
Anemia

Fatigue

Dehydration

Weight loss

Injuries

Sickness

Dental issues

Depression

Anxiety 

Insomnia

Substance abuse

Loneliness

Fear

Personality changes

Unpaid bills/debts

Suicidal thoughts/actions

Wrongful death 
In the most severe cases of elder neglect, death can result. It is important to note any signs and symptoms that point to neglect. If you have a loved one in a nursing home or assisted living facility and see any of these signs, you should report your suspicions to local police. 
Bedsores/ulcers

Lengthy time periods between showers/baths and changing of clothes or bed linens

Dehydration

Malnutrition

Unexplained burns, broken bones or bruises

Sleep loss

Severe personality changes

Medication errors
Our Ocala Elder Neglect Attorneys Whittel & Melton are here to help you make sure your loved one is receiving the appropriate care they need and deserve. If the nursing home or assisted living facility where they reside is guilty of neglect, we can help hold them accountable for their negligence. We want to stop this abuse from happening to your loved one and prevent any future instances. We are available 24/7 to help you determine what steps to take next. We urge you to contact us right away if you suspect neglect is happening so that we can immediately launch an investigation.