A bill approved Tuesday allows victims who suffered abuse at two Florida reform schools to seek financial compensation for their suffering. 
The passing of the bill (6-1 by the Senate Criminal Justice Committee) means that former inmates at the Dozier School for Boys in Marianna and the Florida School for Boys at Okeechobee are now eligible to get state certification for any instances of physical, mental or sexual abuse. This in turn allows the victims to file lawsuits for their claims of physical and psychological abuse that occurred at the reform schools between 1940 and 1975. 
Family members of any former inmates who have passed away would not be granted the right to file a claim on their behalf.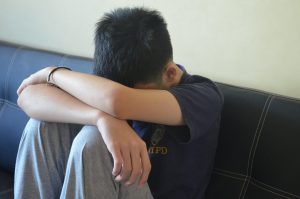 A formal apology by the Legislature for the abuse at these facilities was issued in 2017. The Dozier reform school opened its doors in 1900 and closed down in 2011. In 1995, the Okeechobee school was opened to help with overcrowding at Dozier. 
There were 55 nameless graves found at some point over the years at the Dozier School, and it is believed that the facility is responsible for at least 100 deaths. 
Reform schools were started as an alternative for jail or prison for troubled youth. These facilities are now called youth correctional institutions and are highly regimented and follow a penitentiary-like model with the hopes of providing youth that are struggling with emotional, behavioral, and mental health issues the support, structure, and personalized help they need to create a better life. However, many of these facilities are rampant with predators who harm the juveniles in their care, and sadly this abuse often goes unreported. 
Minors in reform schools or youth correctional institutions reside in dormitory-like rooms or jail cells. Administrators, police officers, teachers, and other adults working in the facility tend to become surrogate parents and spend most of the day with the youth in their care and even supervise them at night. This additional access makes it even easier for instances of abuse to occur. Sexual predators are able to abuse innocent children countless times. Due to the fact that children in these facilities are already labeled as "troubled" or "criminals" they are less likely to report any abuse because they do not think anyone will believe them or that the abuse will be worse if they do tell.  
Parents who must leave their children in these facilities must place a  great deal of trust in the institution's ability to protect their children from harm and provide a safe haven. Our Florida Sexual Abuse Victims Lawyers at Whittel & Melton can help you hold the institution responsible your abuse or your child's abuse accountabel for failing to protecting the youth left in their care. Even if the abuse occurred years ago, we are here to go over all of your legal remedies with you. We want to make sure you fully understand all of your legal options for achieving justice. 
Students locked away in reform schools or youth correctional institutions are away from their friends and family members and the faculty and staff become their only figures of adult authority. When this authority is abused the results can be catastrophic to a young child. If you or a loved one was sexually, physically, or menatlly abused by an administrator, faculty, or staff member, then the time to act is now. There is no time to waste in these cases as you have time restrictions known as statutes of limitations placed on how long you have to file a claim. Our Florida Sexual Abuse Victims Attorneys at Whittel & Melton will fight aggressively for victims to get the justice they absolutely deserve. Call us today at 866-608-5529 or contact us online for a completely free and confidential consultation.