Ten people were sent to the hospital Sunday after two boats collided near Elliott Key in Biscayne National Park.
The crash occurred about 6:30 p.m. Sunday when a 36-foot Carrera powerboat carrying about 16 people hit another boat carrying two people.
According to officials, the second boat sank. Authorities could not specify what kind of boat it was.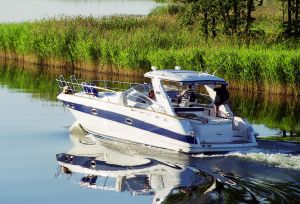 Fortunately, no one was killed.
One of the boaters was airlifted to Kendall Regional Medical Center. Nine others were also taken there.
The Carrera was towed to Black Point Marina in Cutler Bay.
Investigators are still trying to identify what caused the crash.
While most of the details surrounding this accident are unclear, it is important to point out that both boat captains could be liable for the injuries and property damage this collision caused. At this time, there have been no indications that alcohol was involved in the crash. According to The Florida Fish and Wildlife Conservation Commission, authorities did give a field sobriety test to both captains, however no blood testing was done to confirm whether either captain had been drinking while boating. If either boat captain was operating their vessel while intoxicated, which is illegal in the state of Florida just like driving under the influence, the drunken boat operator would likely be found negligent and held liable for any damages.

Similar to car crashes, sometimes boat accidents can be blamed on both drivers' careless actions. When both parties are found to be some degree at fault, comparative negligence comes into play. Deciding who is at fault is one of the most important factors in any type of accident. Once fault is determined, then so is liability. The responsible party is liable for any damages suffered by their negligence. Under comparative negligence, more than one person can be found to cause an accident.
In this particular accident, authorities have yet to determine if either captain acted recklessly and caused the unfortunate crash. However, it is important to understand what would happen if both boat operators were found to have some responsibility in causing he crash. If this were the case, then each negligent party's financial award for damages would be reduced by their level of fault. If one boat captain was 90 percent at fault and the other was 10 percent at fault, the boat operator found to be 10 percent at fault would receive 10 percent less in monetary recovery. But if both parties were 50 percent responsible for the collision and any damages done to each other, then neither would receive a financial award.
Boating accidents can result in catastrophic injuries and even wrongful death. If your or a family member has been harmed due to a boat operator's negligence, contact a Florida Boating Accident Injury Attorney Whittel & Melton to start exploring your legal options. To discuss your accident further, please contact us today online or call our south Florida office at 561-367-8777 to receive a free consultation.