With spring break still in effect, many residents of Florida and visitors alike are taking advantage of the tropical climate and getting out on the water. It is the perfect time to get away from school and work and take a break by cruising along the coastline for some fun and sun. However, be reminded that Florida continues to be the most dangerous state for boating accidents.
Unfortunately, every year Florida sees far more boating accidents than any other state in the country. In fact, according to the Florida Fish and Wildlife Conservation Commission, nearly 700 boating accidents were reported in Florida last year alone.
The state of California ranks second in boating accidents, and saw close to 400 maritime accidents last year.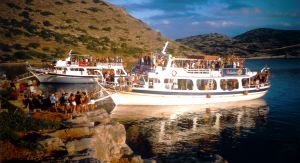 Why do we see so many boating accidents every year? Keep in mind that Florida has more registered boats than any other state. The most recent statistics show that Florida had more than 914,000 registered vessels in 2010.
In 2011, Monroe County was cited as the most dangerous place for boating accidents, with more than 90 reported boating incidents. In that same year, Miami-Dade County had 74 boating accidents, Palm Beach County saw 58 watercraft incidents and Broward County reported 41 maritime accidents.

So, what are the most common causes of boating accidents? There are various factors that can contribute to these catastrophes, but many accidents involve the following:
• Collisions with objects in the water
• Crashes with other watercrafts
• Boats flooding
• Boats sinking or overturning
Time of day also plays a factor in boating accidents. In 2011, more accidents were reported between the hours of 4 p.m. and 6 p.m. than any other time period. If you are heading out for a trip during these hours, make sure you are extra cautious and share the following boating tips with your passengers and crew:
• Before heading out on your water adventure, take the time to complete a boaters' education course.
• Make sure your boat is equipped with a working radio and keep it on at all times.
• Get your boat inspected to make sure everything is working properly. The U.S. Power Squadron volunteer organizations and the Coast Guard Auxiliary will perform these checks for free.
• Pack the right gear, including flares, batteries, drinking water, sunscreen and of course, a first-aid kit.
• If you are travelling with children, make sure they are wearing a Coast Guard-approved life jacket at all times.
Remember, that alcohol also plays a big factor in the cause of many boating accidents. Consuming alcohol while out on the water can be a fatal combination. Boat operators must abide by the same laws as motorists on the road, so make sure you spring break responsibly.
If you or someone you love has been injured in a boating accident throughout the state of Florida, please contact a Florida Boating Injury Attorney at Whittel & Melton today online or call us statewide and toll-free at 866-608-5529. If you were a passenger of a cruise ship or a boat and were injured, you may be able to hold the boat owner liable for your pain and suffering. We can help you determine if you are eligible to file a claim to receive financial compensation.