Hillsborough County court records show that a Central Florida man whose penis and testicles were severed in an industrial accident several years ago has filed another negligence lawsuit, this time against his former employer.
The injured man first filed a suit in January 2011 against Future Foam Carpet Cushion and Baumer of America, the company that manufactured the "peeler" machine that caused the injury. However, the case was dismissed shortly after being filed.
Last month, the man filed another lawsuit suing Spartan Staffing, his former employer.
The man was injured Jan. 13, 2010 at Future Foam Carpet Cushion after he apparently removed a foam core from a machine that has a steel blade.
The man's attorney claims he was not properly trained to operate the machine. Court records show that the steel blade sliced through the man's pelvis, cutting off his penis and testicles.
Following the accident, Future Foam was cited for 10 serious violations by the Occupational Safety and Health Administration.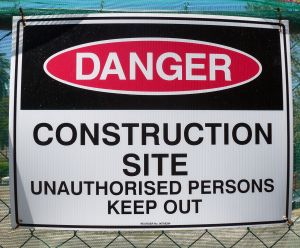 Under Florida law, most employers are required to carry workers' compensation insurance coverage in case a worker becomes injured while on the job. Workers' compensation benefits help to cover the costs of medical bills, lost wages and other expenses for injured workers. In order to receive these benefits the injured employee must demonstrate that he or she was harmed during the course of their employment. If the injury suffered is proven to be work-related, then the employee should be financially compensated for their injury.
While this process may seem straightforward, on the job injuries can be quite complex matters. These cases may involve multiple parties, including insurance providers, medical doctors, other employees and the Florida Division of Worker's Compensation. Additionally, the laws governing these claims are ever-changing, which only makes it harder for injured workers to protect their claims.

If you have been injured while on the job, you may be eligible to receive worker's compensation benefits. A Florida Workplace Accident Lawyer at Whittel & Melton can make sure you recover the full amount of benefits to which you are legally entitled. To find out more about how we can assist you with your injury claim, call Whittel & Melton today statewide and toll-free at 866-608-5529 or visit us online to schedule a free and confidential consultation.