A 2-year-old Florida girl lost both feet last month after her father accidentally backed over her with his riding lawn mower.
The child was sitting on the lawn screaming and trying to get her father's attention, but he was on a ride-able lawn mower and could not hear her over the roar of the engine. The child's mother watched from a distance as her husband backed the lawn mower up and sliced the 2-year-old's feet.
A neighbor, who is also a nurse, rushed to the scene and applied pressure to the child's wounds while they waited for the emergency team to arrive.
The two-year-old was taken to the hospital where she underwent two surgeries. Both of her feet were amputated and she will eventually be outfitted with prosthetics.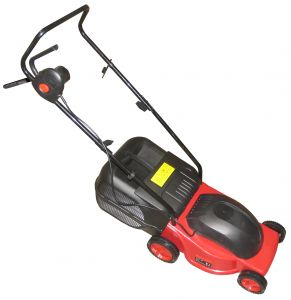 Nearly a quarter of a million people are treated for injuries caused by lawn mowers every year, according to the American Academy of Orthopedic Surgeons. Lawn mowers are very sharp and can be quite dangerous, so anyone using them should always exercise extreme caution. Anyone using a lawn mower, or any other piece of outdoor equipment, should pay close attention to all safety guidelines in order to avoid injuring themselves and others that may cross their paths. A lawn mower is a serious piece of equipment that can deliver catastrophic injuries should an accident occur, so review the following reminders to keep you and your loved ones free from harm.

Please review the following safety tips before firing up your mower:
• Read the operator's manual and instructions that come along with your lawn mower before using it.
• Make sure all young children and pets are indoors or a safe distance away and under adult supervision before starting up your mower.
• Never use your lawn mower during inclement weather conditions, such as during a thunderstorm, when it is dark outside or when the grass is wet.
• Do not allow children to ride with you as passengers on garden tractors or ride-on lawn mowers.
• Constantly check your mower to make sure it is in good condition. Always make sure that safety equipment, such as guards, shields and the grass catcher, are placed appropriately on the mower before using it.
• If you are using an electric lawn mower, use a ground fault circuit interrupter to counteract electric shock.
Keeps these tips in mind after you have made sure your mower is safe and ready to be used:
• Always wear closed-toe shoes and safety goggles or glasses with side shields when mowing the lawn.
• When mowing, be prepared to encounter hidden dangers that can get caught in the mower blades, like sticks, stones and toys.
• If the mower does catch an object other than grass, stop and turn the mower off. If the mower has been damaged, do not use it again until it has been successfully repaired.
• Never put the lawn mower in reverse, unless you have to. If you must reverse, check for any children that may be behind you first.
• Remember, if you need to refuel, stop the engine and allow it to cool.
Once you have finished mowing the lawn, turn the mower off and wait for the blades to come to a complete stop before doing any of the following:
• Removing the Grass Catcher
• Moving the Lawn Mower to another Area of the Yard
• Walking Away from the Mower
If you or your child has been injured in a lawn mower accident caused by another person's carelessness or negligence, you may be able to seek compensation for damages. A Florida Injury Attorney at Whittel & Melton can help you recover maximum compensation for lofty medical bills and pain and suffering. For a free consultation to discuss your options, contact us today online or reach us statewide and toll-free at 866-608-5529.