A man was severely injured early Thursday morning after he was electrocuted in an apparent industrial accident in the 8000 block of Presidents Drive.
According to Orange County Fire Rescue, the man was working close to power lines where a warehouse stands around 10 a.m. The contact apparently ignited a fire.
Sheriff's deputies closed the roadway. The man was taken to the hospital with what officials described as serious injuries.
No other details regarding the man's status were immediately available.
Many electrocution accidents result in severe and catastrophic injuries. Electric shock can not only badly burn the skin, but result in damage to the nervous system, the heart and even the brain. Severe electrocution can also result in wrongful death. When an injury of this nature is sustained, your medical bills can increase rapidly, not to mention the excruciating amount of pain you may be suffering. It is very important to seek full compensation from any negligent parties for your treatment, both now and in the future.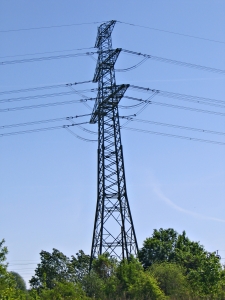 Construction and industrial workers are usually at risk for electrocution injuries because they work around cables, exposed wires, extension cords and other electrical equipment and metal machinery. Depending upon the circumstances of the case, an injured worker or their families may be able to collect considerable compensation through a Florida premises liability, product liability, wrongful death claim or other insurance claims.
While most on-the-job injuries in Florida are covered by worker's compensation laws, this monetary recovery only provides for certain financial losses to injured workers and insufficient benefits to loved ones in the event of a death. A Florida Injury Lawyer at Whittel & Melton can begin investigating the cause of the electrocution accident immediately and determine if a third party may be responsible for the injury or death.
Although the construction industry is highly regulated, crooked employers often fail to live up to their duty to protect all employees on the job and provide them with a safe work environment along with proper training and safety equipment. When an employer is negligent, unfortunate and tragic accidents can occur that lead to severe injuries and wrongful death. Electrocution victims in Florida can seek damages related to medical care, lost wages, rehabilitation and pain and suffering when their injuries are caused by a negligent party.
If you or someone you love has suffered an electrocution injury, it is vital to contact a personal injury lawyer as soon as possible. A Florida Injury Attorney at Whittel & Melton can immediately review your claim and answer any questions you might have. For a free consultation, contact us today online or call us statewide and toll-free at 866-608-5529. We can even come to you at your home or visit you at the hospital if needed.