A medical malpractice case filed by the parents of a 17-year-old high school junior who passed away two days after being deprived of oxygen during a routine wisdom teeth surgery in Baltimore has been settled out of court.
The teen suffered severe brain injury during her surgery March 28, 2011. Shortly after she went into a coma and died 10 days later. According to an autopsy report, she died because of a lack of oxygen to her brain during the surgery.
Her parents filed a civil suit against the anesthesiologist, surgeon and medical practices involved in their daughter's procedure. The suit alleged that they had shown negligence by failing to revive her after her heart rate slowed to a seriously dangerous level, limiting the flow of oxygen to her brain.
Both sides reached a settlement on March 28. The conditions and value of the settlement are not public. However, the suit included five counts claiming negligence and other medical failures, with more than $30,000 was in dispute for each count.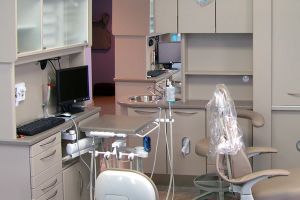 In order to prove medical malpractice in a wrongful death case, the victim's family must demonstrate that the surgeon, doctor, other medical staff or the hospital was negligent in some way. When it comes to a surgery, this can include any careless or reckless act such as prescribing the wrong drug to a patient, failing to properly monitor a patient or not checking for any and all allergies a patient may have.
When a court must determine if a medical provider was negligent, they factor in generally accepted standards of care in that particular medical field. For this case, experts would likely be called on to testify about the various procedures oral surgeons undergo when removing wisdom teeth and if the surgeon in question actually met those standards of care. While the surgery to remove wisdom teeth is quite common and usually thought to be low-risk, there are always hazards anytime a surgery is performed. In certain situations, medical malpractice may not be to blame, and the cause could just be a freak accident.

If you have been injured or lost a loved one due to medical negligence, a Florida Medical Malpractice Lawyer at Whittel & Melton can make sure your rights are protected. We remain aggressive with our settlement pursuit for you from start to finish, and will fight for just compensation both inside the courtroom and out. Keep in mind, it is not uncommon for medical malpractice cases to be settled out of court. Our representation costs you nothing until you are compensated for your loss. If you have been injured or lost someone close to you as a result of a doctor or health care facility's negligence, please contact us today online or call us statewide and toll-free at 866-608-5529 for a consultation.