The high-profile lawsuit filed by a cruise ship attendant on the Royal Caribbean cruise ship that carried John Travolta as a passenger in June 2009 has been dropped as of Feb. 4.
In the lawsuit, a cruise ship worker accused Travolta of disrobing and exposing himself to him during a massage and then embracing him forcefully.
Travolta insisted that the man's allegations were entirely fabricated.
Neither party has released what prompted the dismissal.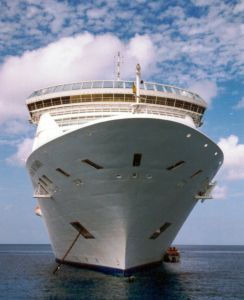 The abrupt and secretive ending to this case is quite interesting. Travolta's attorneys attempted to throw the case into arbitration On Feb. 1. Travolta's attorneys claimed that the stipulations printed on the back of Travolta's Royal Caribbean ticket states that any legal disputes should be settled through arbitration. This simply means that Travolta would have avoided the publicity that goes along with a public trial. This is usually how cruise lines respond to lawsuits prompted by injured crew members. However, a federal judge denied Travolta's request to arbitrate the case. If the case had not been dismissed, the case would have headed to a jury trial. Now that the lawsuit has been dropped, it is unknown whether the crew member was paid an out-of-court settlement in order to avoid a highly public trial.

If you or someone you love has been injured while aboard a cruise ship, a Florida Cruise Ship Injury Lawyer at Whittel & Melton can help you with your claim. We are familiar with how cruise lines deal with these matters and can advise you on how to move forward with your unique case. For a free evaluation of your claim, contact us today online or call us statewide and toll-free at 866-608-5529.