Several NASCAR fans injured last weekend during a race just a day before the Daytona 500 are now contemplating a possible lawsuit.
Last Saturday, more than 30 people were injured following a horrendous crash in a second-tier NASCAR series race that sent chunks of debris, including a heavy tire, flying into the stands. All injured parties have since been released from the hospital.
Interestingly, a competitor in the race was quoted on CNN declaring that the racers "assume the risk" when competing, but the fans do not. This may be slightly in conflict with NASCAR's position as they most likely may try and cowardly hide behind the back of their ticket stubs. The language printed on the Daytona disclaimer could be viewed as a legal contract, similar to a cruise ship voucher, which could be an issue in court.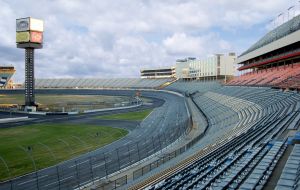 The disclaimer on the Daytona ticket reads: "The holder of this ticket expressly assumes all risk incident to the event, whether occurring prior to, during or subsequent to the actual event, and agrees that all participants, sanctioning bodies, and all employees, agents, officers, and directors of Daytona International Speedway, its affiliates and subsidiaries, are hereby released from any and all claims arising from the event, including claims of negligence."
A NASCAR spokesman said at this point they have not heard of any lawsuits being filed.
Daytona International Speedway is owned by International Speedway Corp., a NASCAR sister company.
It will certainly be interesting to see if any lawsuits do arise from this incident and how they are handled.

If you or a loved one was injured in an accident that took place on someone else's property, you may have grounds for a Florida premises liability case. Business and property owners have an obligation to maintain a safe premise for all guests and visitors. Both owners of public and private properties must make sure that they do everything within their power to prevent accidents and injuries from occurring. When public events are held and the potential for danger is increased, extra precautions must be taken by property owners to protect patrons, employees and guests. If you were injured on another person's property and would like to learn more about filing a claim, contact a Florida Premises Liability Lawyer at Whittel & Melton today online or call us statewide and toll-free at 866-608-5529.