A 20-year-old Florida Army National Guardsman was killed Tuesday after the Humvee he was driving rolled over and crashed on U.S. 301 in Lawtey.
The West Point, Ga., man was flown by helicopter to Shands at the University of Florida, but passed away a short time later.
According to the Florida Highway Patrol, the deceased was driving his Humvee alone heading north on U.S. 301 north of Lawtey traveling to Jacksonville when the military vehicle rolled over and crashed. The man apparently tried to switch lanes, but lost control of his vehicle, sending his Humvee onto the grass median where it overturned.
The man was reportedly not wearing a seatbelt, and was ejected from the vehicle around 11:30 a.m.
Wearing a seatbelt during a Florida car accident can help keep you and your passengers safe from serious injuries. In fact, they can also be the difference between life and death. Sadly, many young lives are ended every year in auto accidents because crash victims fail to buckle their seatbelt, a task that takes just seconds to perform. An estimated 35,000 people are killed in car accidents every year. Nearly one half of these deaths could be prevented if drivers and passengers buckle their seatbelts every time they get inside a vehicle. Studies show that when a seatbelt is used properly it can reduce the number of severe and catastrophic injuries in traffic collisions by 50 percent.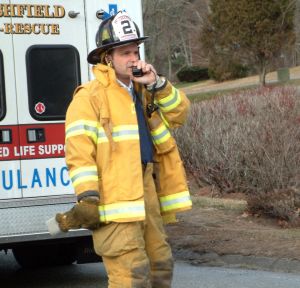 While statistics show it is smart to wear your seatbelt for safety reasons, there is also a legal reason to make sure you buckle up. If you are injured in an auto accident caused by someone else, and you were not wearing a seatbelt, the insurance company for the responsible driver will certainly try and use that information against you. They will even try to claim that your injuries are partially your fault because you failed to follow the law by not buckling up.
Any time you are making a trip by car, it is imperative to fasten your seatbelt. Even if you are only traveling a short distance, take the time to strap yourself in. An accident can occur in the blink of an eye, so make sure you and anyone else in your car is protected by wearing a seatbelt no matter where you are going.

If you or someone you care for was injured or killed in an auto accident, you may be able to file a personal injury or wrongful death claim. After an accident, it is important to consult with a Gainesville Auto Accident Attorney at Whittel & Melton regarding your particular situation. We are able to help injury victims or the families of those killed in auto accidents throughout the state of Florida. Contact us today online or call our Gainesville office at to set up a free initial consultation. You can reach us anytime, day or night, statewide and toll-free by dialing 866-608-5529.