Kendrick, FL – A 22-year-old motorcyclist who crashed into a dump truck Tuesday morning is still in critical condition at Ocala Regional Medical Center.
The driver of the truck, a 57-year-old Summerfield man, was not injured.
According to Florida Highway Patrol troopers, the motorcyclist was heading north on Northwest Gainesville Road at about 6:40 a.m. on a 2012 Kawasaki Ninja ZX 10 when the dump truck, coming from the opposite direction, failed to see the motorcycle and executed a left-hand turn. The pair collided, and the bike became pinned under the driver's side front wheel of the truck.
A blood sample was taken from the truck driver.
The crash is still under investigation.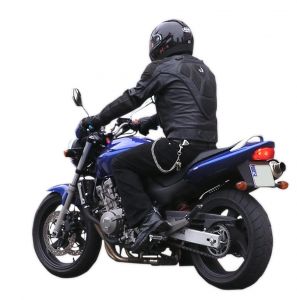 Motorcycles are a lot smaller than trucks, so it can be more difficult to spot them on the roadways. But this does not mean that bikers do not have a right to be on streets and highways with other automobiles. Drivers of cars, trucks and SUVs must pay extra careful attention for motorcyclists, pedestrians and bicyclists who may be on or near the road. Unfortunately, because motorcycles are smaller than most automobiles, this generally means that riders suffer severe injuries or even death when involved in a traffic collision. The most common motorcycle accident injuries include head and neck injuries, broken bones, spinal cord trauma, traumatic brain injuries and death.

A large amount of motorcycle accidents happen at intersections. Drivers of trucks and other cars will often forget to check their blind spots before making a turn, which can cause a tragic crash. Motorcycle accidents can deliver devastating and even permanent injuries to riders and even worse, many bikers die each year after being involved in traffic accidents. If you or a loved one was injured or killed in an Ocala motorcycle accident, a Florida Motorcycle Accident Injury Attorney at Whittel & Melton can review your case and determine if you are entitled to financial compensation. Contact us today online or call our Ocala office at 352-369-5334. You can reach us statewide and toll-free by dialing 866-608-5529.