A 41-year-old father and his three kids were killed Friday night in a car crash in Lake County.
The man apparently lost control of his 2009 Mercedes Benz around 6:45 p.m. on State Road 33.
Florida Highway Patrol troopers do not know what caused the man to lose control of his vehicle. Reports indicate the man was traveling southbound on a S.R. 33 curve near Groveland Airport Road when his car left the road, struck a tree and a pole, causing the vehicle to become airborne and crash into another tree that ultimately crushed the car's roof.
The man and his 9-year-old son were pronounced dead at the scene. His other son, 7, and daughter, 2, passed away at the hospital.
The speed limit for the road is 60 mph, but troopers do not yet know if the man was speeding.
Court records indicate the man received several citations for speeding and failing to obey traffic signals in counties across Central Florida.
The man and his sons were wearing seatbelts, but troopers say the force of the crash was so great that it would not have mattered if they were wearing them properly. The young girl was in a car seat.
Troopers are still investigating what may have caused the crash.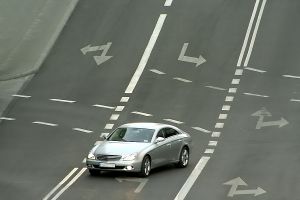 Sadly, even just a small driving error or momentary lapse in judgment can lead to a devastating car accident. Due to this, all drivers have a duty to operate their vehicles with as much caution as possible to ensure the safety of their passengers and all others on the roadways. When drivers fail to drive safely and partake in reckless behavior, the odds of an auto accident occurring becomes much more likely. Many of the auto accidents that occur in Lake County are caused by the following:
• Distracted Driving
• Talking on a Cell Phone or Texting while Driving
• Speeding
• Hazardous Roads
• Failing to Follow Traffic Signals
• Changing Lanes without Signaling Properly
• Driving Under the Influence of Drugs and/or Alcohol
Any of the above actions can cause an accident that is quite serious, and lead to severe personal injuries and even wrongful death. Negligent drivers often react too late to dangers in the road until it is too late to avoid a wreck. However, it is important to note that even the most careful and considerate driver can lose control of their car on a hazardous road and cause a serious collision.
While most cars today are outfitted with more safety features than ever before to protect occupants in the event of a crash, even the best safety measures cannot prevent drivers and passengers from suffering the effects of a crash. Seatbelts and airbags can protect victims of a minor crash, but when a major wreck occurs, the force of the collision may be too great for these features to prove useful. The effects of a car accident can range in severity from cuts and bruises, sprains and strains and fractures and broken bones to vehicle ejections, traumatic brain injuries, spinal cord trauma and death.

If someone you love was the victim of a car accident in Lake County, a Tavares Auto Accident Attorney at Whittel & Melton can help you through this difficult time. Car accidents can be sudden, life-changing events, and we can help you pursue damages from any and all responsible parties, from careless drivers to negligent manufacturers of a vehicle. For a free review of your case, contact us today online or dial us statewide and toll-free at 866-608-5529.