Orlando, FL – A cruise ship headed to the Bahamas last month was forced to return to port in central Florida after a 14-month-old was injured in a fall aboard the ship.
Royal Caribbean officials claim the child fell aboard the Monarch of the Seas. The child did receive medical treatment on board the ship, but needed to be hospitalized.
The ship turned around and returned to Port Canaveral, where the child was taken to a hospital.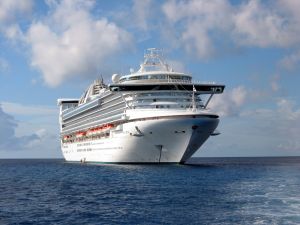 In most cases, a cruise is a fun experience for children and their families. However, sometimes a child is injured on a cruise ship, which can create a complex situation. Cruise ship injuries are handled quite differently than injuries sustained on land. In fact, cruise ships have their own set of laws, meaning there are special clauses regarding personal injury matters. The specifics are usually outlined on the back of your ticket. Sadly, the laws concerning cruise ship accidents are not exactly passenger-friendly.
Passengers injured while aboard a cruise ship need to be aware that there is a statute of limitations placed on accident claims. In some instances, passengers have less than a year to bring a personal injury lawsuit against a cruise line, and sometimes, the statute of limitations is shortened to only six months from the date of injury. A Florida Cruise Ship Injury Attorney at Whittel & Melton can make sure you understand your rights and fight for your justice.

Any person injured on a cruise ship, regardless of age, may be eligible to recover compensation for medical bills, rehabilitation expenses and pain and suffering. A Florida Cruise Negligence Attorney at Whittel & Melton can help you obtain the compensation you deserve. We help passengers injured on cruise ships throughout the state of Florida – Tampa, Port Canaveral, Port Everglades, Port of Miami, Port of Palm Beach and All other Florida ports. To discuss your case, contact us online or call us now statewide and toll-free at 866-608-5529.