A California woman recently filed a $5-million class action lawsuit against Nestle claiming that the company's frozen pizzas are a threat to the public's health because they contain trans fats.
According to reports, the suit is aimed at Nestlé's DiGiorno, Stouffer's and California Pizza Kitchen frozen pizzas. The lawsuit, which was filed on Jan. 21, alleges that the company is completely disregarding the health of the general public by not removing trans fats from these frozen pizzas.
The lawsuit claims that the pizzas contain a defective product known as partially hydrogenated vegetable oil. PHVO contains carcinogenic trans fats, which have been banned from restaurants in certain cities and states, but not in foods sold at grocery stores. Ingesting trans fats has been linked to the development of certain health conditions like Alzheimer's disease, heart disease and diabetes.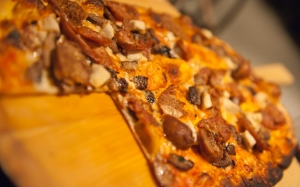 One of the main reasons food producers include PHVO in foods is because it keeps costs low. It is actually a less expensive fat compared to its alternatives.
Nestle feels that they have done nothing wrong since the Food and Drug Administration as well as the U.S. Department of Agriculture allows trans fats to be included as ingredients in foods. They only require that companies label these along with other ingredients. Nestle feels they have complied with that, and has PHVO listed in the ingredients on their frozen pizzas.
While the lawsuit has not been put on the court's docket of cases yet, it could theoretically force food manufacturers to stop using this particular ingredient.
If the woman is arguing that Nestle attempted to mislead consumers by mislabeling their products, her case could have merit. Of course that is for the court to decide. Companies are required to properly label products so consumers know exactly what they contain. Lawsuits have been successfully won in the past based on this notion. In 2005, McDonalds settled two lawsuits that claimed they misled consumers about the actual level of trans fats in their foods. This lawsuit against Nestle could quite possibly trigger a pattern mandating companies in the U.S. to ban the use of trans fats in foods.

If you have a question regarding a class action lawsuit or the filing process, contact a Florida Injury Attorney at Whittel & Melton online or dial us statewide and toll-free at 866-608-5529.