A study conducted by the AAA Foundation for Traffic Safety, points to a correlation between those who use their cell phones while driving and other risky driving practices, such as speeding, driving drowsy, driving without a seatbelt and sending texts or emails. This is not surprising since distracted driving is the cause of many New York Car Accidents and Motorcycle Accidents.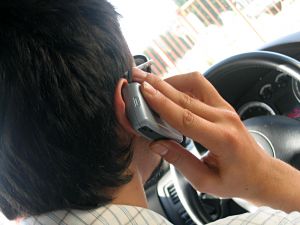 For example, motorists who admitted to regularly using their cell phones within the last month also reported that they engaged in additional risky driving behaviors. Specifically, 65 percent also admitted to speeding, 44 percent reported driving while drowsy, 53 percent reported sending a text or email and 29 percent drove without a seatbelt. Motorists who said they did not use their cell phones were much less likely to engage in other dangerous driving behaviors. (Only 31 percent reported speeding; 14 percent reported driving drowsy, three percent reported sending a text or email and 16 percent drove without a seatbelt).
In New York, all drivers are banned from using hand-held cell phones while driving; but that doesn't stop people from using their cell phones while driving anyway. If you have been in an Orange County Car Accident involving a distracted driver, you may have a legal claim to recover your damages–like medical bills, lost wages and property damage.
The experienced Orange County car accident attorneys at Whittel & Melton have helped thousands of clients recover against negligent drivers and their insurance carriers. Our initial consultation is always free and we only recover our fees when you financially recover.
We are proud to serve clients throughout Orange County, including Middletown, Town of Walkill, Scotchtown, Newburgh, Goshen, Pine Bush, Monroe, Chester, Warwick, Washingtonville and Port Jervis. Call the Orange County Auto Accident attorneys at Whittel & Melton toll free at (866) 608-5529 to discuss your case.