Gainesville, FL – The family of a drilling company worker who died in 2011 after being electrocuted after he struck an underground power line has filed a wrongful death lawsuit against Gainesville Regional Utilities.
The 27-year-old man was excavating with an auger at a Gainesville apartment complex on Aug. 22, 2011 when he struck a 120-volt underground line.
The man's mother filed a claim against GRU in October of 2012 seeking damages in excess of 15,000.
The suit claims that before any work began at the location, GRU was contacted to provide the workers with the locations of any underground electric lines. The company apparently did not mark any underground utilities in the area where the man was working.
GRU has not made any comments regarding the wrongful death suit.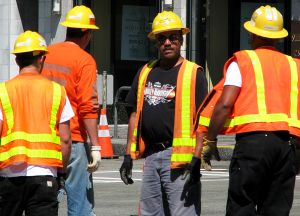 Losing a family member is never easy. Losing someone close to you because of a work accident can be sudden and devastating, making your loss even harder to accept. You could find yourself facing financial impacts from your loss as well as emotional pain and suffering. Fortunately, you do not have to deal with a loved one's work-related death alone. A Gainesville Workplace Accident Attorney can explain all of the options that may be available to you and your family.
At Whittel & Melton, we help families who have lost loved ones in workplace tragedies. We are dedicated to helping families recover full compensation for their losses. While we know that there is no amount of money that can make up for losing someone close to you, a successful wrongful death claim can provide you with the funds you need to cover bills, funeral and burial costs and take care of your family in the future.

To schedule a free consultation with a Florida Wrongful Death Attorney in Gainesville or elsewhere throughout the state of Florida, call Whittel & Melton at 352-264-7800 or toll free 866-608-5529. You can also contact us anytime online.