A federal judicial panel decided on Monday that lawsuits against General Motors from customers who suffered economic damages from a recall over faulty ignition switches will be heard in New York.
According to the ruling from the U.S. Judicial Panel on Multidistrict Litigation, the cases will be sent to U.S. District Judge Jesse Furman in the Southern District of New York.
More than 80 lawsuits have been filed since February by customers who allege that their cars lost value as a result of the recall.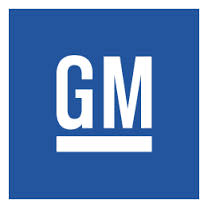 GM asked that the cases be consolidated and transferred to New York, which is the same district they filed for bankruptcy in 2009. GM is asking the federal bankruptcy court in Manhattan to finalize whether claims brought by plaintiffs over the recall are blocked by the terms of its bankruptcy sale order, which lead to the creation of "new GM" and basically prohibited liability against the new company for the pre-bankruptcy handling of "old GM."
The order does not affect lawsuits regarding personal injuries or deaths that these defective vehicles caused.
Plaintiffs' lawyers suing the company were in agreement on consolidating the cases, but they disagreed on where. The cities suggested included Los Angeles, Miami, New Orleans, San Francisco and Texas.
The panel ordered that the Manhattan district was the most appropriate choice, since it was the same district that handled GM's bankruptcy. The Manhattan district also handled the bankruptcy of Delphi Automotive, a GM supplier that created the switch at issue. Delphi has been named a defendant in many of the cases.
Different from a personal injury or wrongful death claim, the more than 80 cases consolidated in New York federal court deal with alleged economic injuries involving GM's ignition switch defect. While the plaintiffs involved were not physically harmed by their vehicles, they claim that the resale values for their cars were drastically reduced because of the defect.
The owners of these GM vehicles all present a common question to the court – Should GM be held liable for the economic losses associated with the recall? Cases that have enough similar questions of law or fact are often consolidated and tried as one case.
If you or someone you care for has been affected by a vehicle recall, a New York Personal Injury Lawyer at Whittel & Melton can help you exercise your legal rights. To learn about all of your options, please call us today statewide and toll-free at 866-608-5529 or contact us online.