A 62-year-old New Port Richey man was struck and killed by a car that veered into his path last week on State Road 54 in Pasco County, according to the Florida Highway Patrol. 
The motorcycle rider was travelling east when the driver of the car failed to yield and drove into his path. 
The motorcyclist died from his injuries while being treated at the hospital. 
The 30-year-old driver of the car was not injured. 
Everytime motorcycle riders gear up and take to the open road, they assume a significantly higher risk of suffering a serious injury or death if they are involved in a crash. Our Pasco County Motorcycle Crash Lawyers at Whittel & Melton know the devastating impact motorcycle collisions can have on the lives of accident victims as well as their family members. If your loved one was taken from you in a motorcycle crash in Florida, we know the heartbreak you are suffering. While we cannot rewind time and bring your loved one back to you, we can help you understand your rights and handle every aspect of your wrongful death claim so that you can devote your time to grieving and healing. We will do everything we can to make sure you recover the maximum compensation you deserve.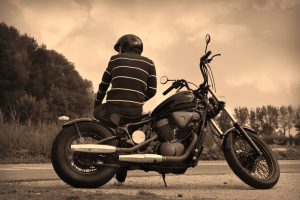 What Are the Common Causes of Motorcycle Accidents? 
Most motorcycle accidents are not actually the fault of the motorcyclist, but the fault of another driver. Many drivers fail to keep a proper lookout for motorcyclists and do not detect them at intersections, when they change lanes, or when they are merging. This can be especially problematic when the passenger vehicle turns left and the motorcyclist has the right-of-way. This type of accident accounts for numerous motorcycle crashes throughout the country. There are many other causes of motorcycle accidents as well, such as: 
Distracted drivers

Problems with the roadways 

Defective motorcycle parts 
Who Can File a Motorcycle Accident Claim for Injury or Wrongful Death? 
Motorcyclists as well as any of their passengers can file claims to pursue financial compensation for any injuries suffered in a crash caused by the negligence of another driver. Due to the fact that motorcyclists offer passengers less protection than that of passenger vehicles, they are more likely to become injured when involved in a crash, even if they are wearing a helmet and following all safety measures. Motorcyclists commonly suffer broken bones, road rash that can result in scarring and disfigurement, neck and back injuries, and even traumatic brain injuries (TBIs) from motorcycle accidents. Injury victims can pursue monetary compensation for medical bills, lost wages, pain and suffering, as well as other damages. 
Family members who have lost loved ones in a motorcycle crash need compassion and skilled support when navigating the wrongful death claims process, which can feel overwhelming in the midst of your grief. Our Florida Motorcycle Crash Lawyers at Whittel & Melton provide legal help and support for all of this and more.
Do I Need an Attorney for My Motorcycle Accident Claim? 
The short answer here is yes. Our Pasco County Motorcycle Crash Lawyers at Whittel & Melton can make sure you understand the claims process and then walk you through the steps needed to be successful with your claim. We will conduct our own investigation into the crash as well as calculate the full extent of your damages to make sure you understand the full extent of your damages to ensure that you are fully compensated for the immediate and ongoing effects of your injury. We will collect all of the necessary evidence pertinent to your claim and speak to insurance companies involved on your behalf so that you are not taken advantage of during this difficult time. 
How Long Do I Have to File an Injury or Wrongful Death Claim After a Motorcycle Accident? 
In Florida, the statute of limitations for personal injury or wrongful death claims is four years. This means that a lawsuit must be filed within four years from the date the accident took place. For most cases, it is actually in your best interest to act quickly and file a lawsuit right away. Our Pasco County  Motorcycle Crash Lawyers at Whittel & Melton can perform our own investigation into the crash and preserve all critical evidence while it still exists as well as obtain any witness statements while they still remember the details. This is crucial when it comes to establishing who is at fault and ensuring that you recover the full and fair compensation you deserve. 
We stand behind motorcycle accident victims and their families. We want to protect your rights and interests. We urge you to schedule a free consultation with us to learn more about how we may be able to help you pursue a personal injury or wrongful death claim. Call us today at 866-608-5529 or contact us online.