The National Transportation Safety Board has issued a recommendation for all new cars in the U.S. to have blood alcohol detection systems that can stop a drunk person who gets behind the wheel from driving.
If the National Highway Traffic Safety Administration (NHTSA) chooses to see this through, then the U.S. could see a reduced number of alcohol-related car crashes, which is one of the leading causes of deaths in the country.
The NHTSA said that highway deaths in the U.S. are at crisis level, as nearly 43,000 people were killed last year, resulting in the largest death toll in 16 years.
Early numbers from the first half of 2022 show another rise in fatalities, but from April to June the numbers fell, a trend that authorities hope continues.
If these new blood alcohol detection systems are implemented, then we could see them in new vehicles in as early as three years from now.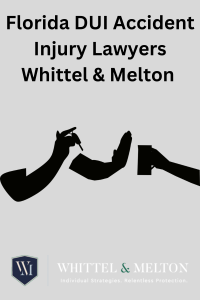 While the NTSB has been pushing the NHTSA to implement this new technology and develop a standard so that more lives can be saved, the agency, along with 16 automakers have been co-funding research on the topic since 2008.
The team, named "Driver Alcohol Detection System for Safety," has hired a Swedish company to make further strides in testing a driver's breath using a sensor (not breathing into a tube) and preventing the car from moving if the driver is found to be impaired.
Another company is working on light technology that would test for a driver's blood alcohol through their finger.
Estimates show that breath technology advancements could be ready by the end of 2024, and touch technology is slated for 2025/2026. Once the technology is ready, the it will likely take automakers 1-2 years to start adding it into new models.
Even when the technology is ready, it will take years for the estimated 280 million vehicles on U.S. roads to be equipped with these devices.
2020 has the most recent figures available for traffic deaths, and according to the NHTSA, 11,654 people died in DUI-related crashes that year. These numbers roughly reflect a 30% increase in all U.S. traffic deaths, and a 14% increase compared to numbers from 2019.
You can follow all the rules of the road when it comes to driving and do everything in your power to protect yourself and your passengers, but an irresponsible drunk driver can change your life in a matter of seconds. Whether you were on your way to pick up your kids, coming home from dinner, or just out running errands, a drunk driver's actions can leave you with mounting medical bills, missed time from work, and even the grief and anguish of having a loved one taken from you unexpectedly.
Why Do I Need a Drunk Driving Accident Lawyer?
While it may seem like an intoxicated driver who caused a crash should be held accountable for the damage they caused, the truth is that many drunk drivers try to escape responsibility for their reckless actions and their insurance companies will do everything they can to back them. Therefore, you need our Florida DUI Accident Injury Lawyers at Whittel & Melton on your side to help fight for your rights and get you the full and fair financial compensation you deserve. We will stand up to insurance companies who place their profits over injury victims. Remember, you did nothing to put yourself in this terrible situation. Call us now at 866-608-5529 or contact us online for a free case evaluation. We can help you anywhere in the state of Florida.