Facing a DUI charge can be frightening. This may be your first run in with the law, and facing the criminal justice can be a terrifying experience because you have never done so before.
According to the National Highway Traffic Safety Administration, on Halloween night during the years 2015-2019, 126 people were killed in DUI accidents. Moreover, drunk drivers operating vehicles with a blood alcohol content (BAC) of 0.08% or higher are responsible for 38% of deaths on Halloween night.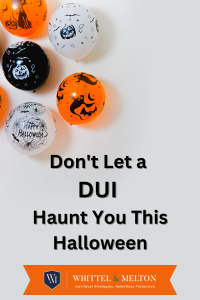 With so many fatalities resulting from drivers operating under the influence of alcohol and/or drugs on Halloween night, it is much more common nowadays to see local police setting up more DUI checkpoints to scout any drunk drivers.