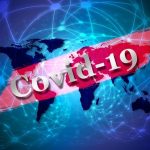 Across the country from Miami to Seattle, nursing homes and other facilities for the elderly are stockpiling masks and thermometers, preparing for staff shortages and screening visitors to protect a particularly vulnerable population from the coronavirus.
The outbreak began in China where the disease has been substantially deadlier for the elderly. In Italy, the epicenter of the virus outbreak in Europe, the more than 100 people who died were either elderly, sick with other complications, or both.
Of the 19 deaths across the U.S. as of Saturday, at least 14 had been linked to a Seattle-area nursing home, along with many other infections among residents, staff and family members. The Seattle Times reported that a second nursing home and a retirement community in the area had each reported one case of the virus.
That has put other facilities in the U.S. on high alert, especially in states with large populations of older residents, such as Florida and California. About 2.5 million people live in long-term care facilities in the United States.
"For people over the age of 80 … the mortality rate could be as high as 15 percent," said Mark Parkinson, president of the nursing home trade group American Health Care Association.
The federal government is now focusing all nursing home inspections on infection control, singling out facilities in cities with confirmed cases and those previously cited for not following protocol.
Federal rules already require the homes to have an infection prevention specialist on staff, and many have long had measures in place to deal with seasonal flus and other ailments that pose a higher risk to the elderly.
In Florida, where about 160,000 seniors live in nursing homes and assisted-living facilities, mandatory visitor screening is not in place 'because we're not at that stage,' said Kristen Knapp, a spokeswoman for the Florida Health Care Association.
But elder care centers are posting signs urging visitors to stay away if they have symptoms, and are looking into alternate ways for families to connect, such as through video chats, Knapp said.
Concierges in the 14 Florida nursing homes run by the Palm Gardens corporation are now giving all visitors a short questionnaire asking about symptoms, recent travel and contact with others, said company Vice President Luke Neumann.
Neumann said the nursing homes also have purchased extra thermometers in case they need to check visitors' temperatures and stockpiled preventive supplies, including medical masks, protective eyewear and gowns. In the laundry rooms, they are making sure to use enough bleach and heat to kill any lingering virus germs, he said.
Many facilities across the country have said they were having trouble getting medical masks and gowns because of shortages.
Facilities are stressing basic precautions, including hand washing and coughing etiquette.
Centers throughout the country are also trying to prepare their staff for the worst.
Late Friday night, the DOH announced two Florida seniors who had traveled abroad have become the state's first residents to die from the coronavirus plus additional presumptive positive cases in Broward and Lee counties.
Both died following international trips.
The World Health Organization has stopped calling the coronavirus (COVID-19) outbreak an epidemic, but the disease is causing serious problems all over the world, including Florida. Treating the illness is at the top of everyone's priority list, but there are still lingering questions that remain to be answered, including those about negligence and liability. Could a nursing home be held liable for virus-related deaths of its patients? The answer may not be that simple.  
What Is Coronavirus? 
Coronaviruses are part of a larger family of viruses that cause illnesses in humans and animals. In rare cases, coronaviruses that infect animals make the jump to humans. This is believed to have been the case with the specific virus responsible for COVID-19. COVID-19 presents as a respiratory illness, and symptoms include coughing, fever, and shortness of breath. For those whose immune systems are compromised, the virus can cause serious problems and can even be deadly. The symptoms are quite similar to those associated with the common cold or the flu, which means that a person might be infected with COVID-19 and not even realize it. This is why these cases can be such a huge problem in nursing homes. 
Can Nursing Homes Be Liable for Coronavirus Deaths? 
A nursing home can be held liable for injuries and deaths to patients if they failed to provide a standard duty of care. This would mean that they did not offer the level of care mandated by local, state, and federal guidelines. In extraordinary situations, as is the case of coronavirus, nursing home facilities are expected to take extra precautions. If they fail to do so, then they very well could be liable for patient injuries or death.
CDC Guidelines
The Centers for Disease Control and Prevention (CDC) has issued guidelines for preventing the spread of the coronavirus in nursing home facilities. To prevent further patients being introduced to the virus, facilities are expected to post signs instructing visitors to stay out if they have symptoms of a respiratory illness. Facilities are also expected to have sick leave policies that allow staff members to stay home if they have similar symptoms.
Furthermore, proper hygiene, such as hand washing and disinfecting procedures, should be used at all times. Residents who are suspected to be infected should be kept away from other residents, and facemasks should be used if they need to leave their rooms for required procedures. Limitations on visitors and outside interactions should also be implemented if and when an infection is suspected.  
Potential Lawsuits
There are certain scenarios where the family of a coronavirus victim could be eligible for compensation from a nursing home. If the facility's sick leave policy encouraged an infected employee to come to work despite being sick, and a resident was infected as a result, the facility could certainly be held liable. On a side note, the employee that came to work even though they knew they were positively diagnosed with COVID-19 but came to work anyway could also be liable.
A victim's family can also file a personal injury or wrongful death claim if the nursing home facility failed to take proper steps to quarantine patients who were known or suspected to be infected. Nursing homes must follow the CDC guidelines.
Legal Representation for Coronavirus Victims in Florida
If you or someone you love has fallen ill from the coronavirus related to a stay or visit to a nursing home, our Florida Nursing Home Abuse Lawyers at Whittel & Melton can help. We can review your case free of charge and help you understand your options for collecting financial compensation.