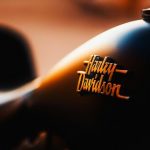 Three people have been killed in a motorcycle crash during Bike Week in Florida, authorities said.
The crash involved three Harley-Davidson motorcycles early Tuesday morning on International Speedway Boulevard in Daytona Beach, according to a police news release. 
A 46-year-old woman and a 47-year-old man from New York state were on one bike and killed, as well as a 65-year-old Missouri man on another bike. 
The rider of the third bike, a 55-year-old Missouri man, told police that he and the other Missouri man were traveling in one lane while the couple was traveling in another lane in the same direction. The couple crossed directly into the path of the older Missouri rider as he tried to change lanes, leading to a crash that knocked all three off their bikes, police said.
The younger Missouri man's bike went down after being clipped by one of the other bikes, police said. He was treated at the scene for minor injuries and declined transport to a hospital.
The road was closed for several hours while investigators processed the scene.
Police said no charges were immediately pending.
Riding a motorcycle is about as American as you can get. However, collisions involving motorcycles can be especially risky because bikes are not equipped with the same safety features that most cars have. Motorcycles are much smaller and lighter than cars and because of this, motorcyclists are much more likely to suffer severe injuries in a crash.
If you or someone you love has been harmed in a motorcycle accident, it is absolutely necessary to seek out the legal counsel of an attorney who handles these types of cases regularly. If your accident was caused by the careless or reckless actions of another motorcyclist or the driver of a car, you may be entitled to compensation to help ease the financial burdens associated with the accident, including past and future hospital and medical bills, physical therapy costs, lost wages, past and future economic losses, mental anguish, and pain and suffering. Our Florida Motorcycle Accident Injury Attorneys at Whittel & Melton serves clients who have been injured in motorcycle accidents in cities such as Boca Raton, Fort Lauderdale, Orlando, Daytona Beach, Tampa, St. Petersburg, Clearwater, New Port Richey, Spring Hill, Brooksville, Inverness, Ocala, and Gainesville.
Due to the fact that there is no buffer between a motorcyclist and the force of the concrete of the road, catastrophic injuries often occur when a crash happens, including traumatic brain injuries, spinal cord damage, complex fractures, amputations, and even death. To recover financial damages for injuries in a motorcycle accident, you need to show the at-fault driver exercised negligence. Our Florida Motorcycle Accident Attorneys at Whittel & Melton can help you demonstrate that the other driver or drivers involved acted recklessly when causing the crash, and because of this you suffered damages.
If a loved one died in a motorcycle accident in Florida, you may be able to recover damages through a wrongful death lawsuit. We may be able to help you recover financial compensation for medical bills, funeral expenses, and the mental anguish of losing a family member. Relatives who can recover damages in a wrongful death suit in Florida include a surviving spouse, a minor child, an adult child if there is no surviving spouse, a parent of a minor child, and a parent of an adult child when there are no other survivors specified under the statute.
There are many reasons motorcycle crashes occur, but some are more common than others. Here are the top ten reasons for motorcycle crashes:
Unsafe lane changes

Car doors opening

Inexperienced drivers

Driving under the influence of drugs or alcohol

A sudden stop

Left turn accidents

Speeding

Lane splitting

Head-on collisions

Road hazards
As a motorcyclist, you know that there are preventative measures you can take to eliminate the possibility of a crash. You should wear a helmet, wear bright clothing, and invest in reflectors that shine brighter when illuminated by headlights. The state of Florida requires every motorcycle rider under the age of 21 to wear a helmet. However, riders over the age of 21 have the choice of whether or not to wear a helmet if they can prove they are covered by a $10,000 medical insurance policy to cover any injuries that may arise as a result of a crash. It is important to also note that you should not share lanes. Even though motorcycles are smaller than other vehicles, you must follow the laws and never ride in between lanes of traffic or share a lane with another vehicle.
If you have lost a loved one in a motorcycle accident, our Florida Motorcycle Accident Attorneys at Whittel & Melton may be able to help you or surviving family members recover compensation from the driver that caused the accident. You could be owed financial damages for medical costs, lost wages, pain and suffering, and more.