The Super Bowl is a major event each year that can lead to drunk driving accidents that result in severe injury or death. Super Bowl parties start mid-afternoon and run into Sunday night, which means there are a large amount of intoxicated drivers on the roads afterwards. According to reports, approximately 40 percent of deadly car accidents on Super Bowl Sunday involve drunk driving. Last year, alcohol was a factor in a fatal car accident every 52 minutes.
Drunk Driving Legal Liability
Bars and restaurants usually have what is called Dram Shop insurance, meaning they are trained on how to responsibly serve and stop serving drinks. But, if you are hosting a viewing party at your house, you could be held liable if someone you serve ends up in a drunk driving collision. Dram shop laws were set in place to hold bars and restaurants liable for not practicing responsible alcohol service, but these laws have since been applied to party hosts.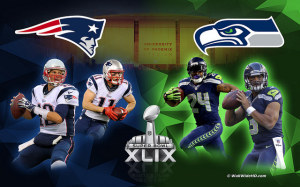 If you are serving liquor at your Super Bowl party, the best thing to do is to stop serving at the end of the third quarter. Provide taxicab numbers for your guests so that they can get home safely. Understand that liability is determined based on if the one serving knew or should have known the person's level of intoxication would likely lead to a crash.
Drunk Driving Accident Attorney in Florida
If you were injured or if you have lost a loved one in a drunk driving crash, a Florida Injury and Wrongful Death Lawyer at Whittel & Melton can help. We can make sure you recover the financial compensation for medical and funeral expense resulting from the crash. We will fight aggressively to make sure that the negligent drunk driver is held accountable for their actions. Call us today at 866-608-5529 or contact us online for a free consultation.