It was recently revealed by The New York Times that the Japanese airbag maker Takata knew 10 years ago knew about the dangers of one of its airbags. In fact, two former employees have accused the manufacturer of knowing that one of its airbags had ruptured and shot metal debris at an Alabama driver, seriously injuring him.
Reports indicate that after secretly trying to fix the problem, company officials ordered lab technicians to destroy the testing data and evidence.
Since the first findings of these defective airbags, Takata's exploding airbags have killed at least four people and seriously injured at least 139 drivers.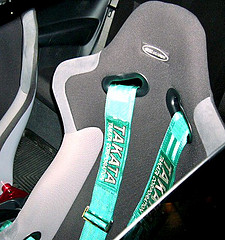 Takata finally started recalling its defective airbags in 2008 and another 14 million of them have been recalled by 11 carmakers since then.
While the Japanese company blames the defect on high humidity, The New York Times reported that forklifts had fallen over and damaged crates and Mexican manufacturing plants used improper techniques which resulted in the defective airbags being knowingly sold to carmakers.
The National Highway Traffic Safety Administration began to investigate Takata in 2010, and the agency has recently begun a new investigation into the company. The NHTSA is undoubtedly feeling the pressure from federal prosecutors across the country announcing they are strongly pursuing filing criminal charges against Takata, as well as other corporations who have concealed their defects.
The government agency issued a public warning last week urging drivers to "act immediately" and have their cars fixed. However, reports confirm that Takata does not have enough parts to repair the millions of defective vehicles, which means millions of drivers are left with cars that could injure or kill them.
Airbags are supposed to protect you in the event of an accident, not maim or kill you. If you were injured by a defective airbag in a collision, regardless of fault, a Florida Injury Lawyer at Whittel & Melton can help you recover damages. Call us today toll-free at 866-608-5529 or contact us online to schedule your free first consultation.