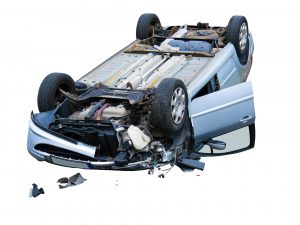 A rollover crash in Tamarac, Florida has left two teen girls dead, according to reports from Florida traffic homicide detectives. 
The Broward County Sheriff's Office released a report stating the accident happened at Tamarac intersection Thursday morning. 
Reports indicate that a 14-year-old boy was driving the car with three other teen passengers. As the car entered the intersection, a pickup truck smashed into the passenger side of the vehicle, resulting in the car flipping over. Two teen girls, 13 and 16, were killed. The 14-year-old driver and a 16-year-old passenger both suffered injuries that required hospitalization. 
The 68-year-old truck driver suffered no harm, according to reports. 
No further information has been made available at this time, but it has been reported that no charges have been filed yet. 
Rollover accidents have the very real potential to be fatal, as this case highlights. This is due to the fact that rollover crashes tend to be pretty violent collisions. Any car has the ability to rollover, but certain vehicle types are more prone to rolling over. Narrow, tall vehicles like SUVs, trucks, and vans have higher centers of gravity compared to smaller passenger vehicles, which makes them more likely to rollover in the event of an accident. 
Speed also plays a pivotal role in rollover crashes, as the National Highway Traffic Safety Administration (NHTSA), reported that nearly 40% of all rollover crashes involve cars travelling at excessive speeds. Another interesting fact, ¾ of fatal rollover crashes took place on roadways with a posted speed limit of 55 miles per hour or higher. 
The NHTSA also reports alcohol is a factor in half of all rollover collisions. It is important to highlight that driving under the influence of drugs and alcohol is never a good idea as this can negatively impact your good sense of judgment, muscular coordination, and vision, which only increases your odds of losing control of your car. 
Driver behavior also plays a big role in preventing rollover crashes. Data from the NHTSA shows that more than 90% of vehicles involved in rollover collisions were engaged in routine driving behaviors, such as making a turn or travelling straight, when they crashed and flipped their vehicle. Data further shows that 85% of rollover deaths happen in single-vehicle collisions. These numbers suggest that distracted driving, driving under the influence of drugs or alcohol, inattentive drivers, and speeding all contribute to an increased likelihood of a vehicle rollover crash. 
If you are involved in a rollover crash, there are things you should do to protect yourself and any passengers. First and foremost, our South Florida Auto Accident Attorneys Whittel & Melton urge you to seek medical attention right away. Even if you feel fine, you need medical care to make sure that you do not have any physical injuries that may not be immediately apparent. You never want to delay medical treatment, as you may have a very serious injury that you have yet to discover and delaying care can only make the injury worse. You will also want to notify law enforcement right away to get to the scene. They will need to report their findings and keep the area safe. If possible, it is a good idea to take pictures and get the contact information for any witnesses. 
When it comes to rollover accidents, our South Florida Motor Vehicle Accident Attorneys at Whittel & Melton are here to help victims recover for their injuries. We are equally as dedicated to helping family members who have been killed in auto accidents recover for their losses through a wrongful death lawsuit. Multiple parties can be responsible for a rollover accident, so it is very important for us to identify the at-fault parties early on in the investigation so that we can file the right claims. 
Rollover accidents can be complicated matters, but we are well equipped to handle these types of cases, as well as all auto accident claims. Victims of rollover accidents may be entitled to financial compensation for their suffering and we can help you evaluate your accident and determine what steps you can take to recover damages. 
The best way to find out if you have a valid claim for compensation, is to discuss your case with us in a free consultation. We can answer any questions you have and make sure you understand your rights. We are available day or night, 7 days a week to discuss your legal matter and help you decide the best recourse.