The mother of a 13-year-old girl is suing Uber and one of its drivers after the driver was convicted of sexually assaulting the young girl earlier this year.
The man convicted of sexual assault is a driver for Uber. The man drove a young teen girl from her home to her middle school 10 to 20 times between October and November of last year. The lawsuit alleges the man made several inappropriate sexual comments, offered to buy the girl panties and asked her to not get another boyfriend.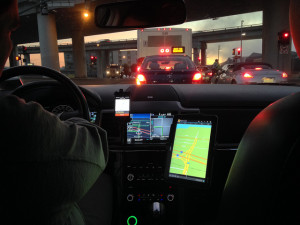 The police were notified after the girl told her mother the man rubbed her inner thigh. The man was arrested three months later. Prosecutors charged the man with misdemeanor assault, and he pled guilty in April.
The man received a six-month suspended jail sentence. In addition to the suspended sentence, his driver's license was suspended for a month and he was banned him from having any contact with the victim.
The Civil Lawsuit Alleges Negligent Hiring
Even though the criminal case is over for the driver, he will be appearing back in civil court soon. Just this month, the girl' s mother filed a lawsuit suing the driver and Uber for her daughter's sexual assault.
The lawsuit alleges that Uber did not properly screen or train the driver. The mother claims that the driver had several traffic offenses, including reckless driving, that Uber overlooked.
According to the lawsuit, the victim's family is claiming negligent hiring against Uber.
Negligent hiring or retention holds a company responsible for its employee's criminal acts. In order to win this type of lawsuit, the plaintiffs would need to prove that the employer acted carelessly when hiring the employee, and because of this recklessness, its clients were subjected to harm.
In this specific case, the mother of the girl assaulted claims that Uber hired the driver without performing a proper background check on him. The man was also convicted of reckless driving and still hired to drive people around. Uber will likely try to argue this fact and suggest that nothing in the driver's background check indicated that he would sexually assault others.
The victim and family are asking for $2.4 million in damages.
The Florida Injury Lawyers at Whittel & Melton are ready and able to assist with your personal injury claims, including those involving negligent hiring or retention. We are dedicated to fighting for the rights of those who have been the victims of injury. For a free consultation with us, please call 866-608-5529 or contact us online.