The sad truth is that some accident victims do not make it through to see their legal suit finished. This often happens when their injuries were so severe that they could not make it through the legal process to make a recovery. So, what happens if an injury victim passes away from their injuries in an accident before their case is finished? Can a family member take over their case? 
Florida law does have rules for what to do in these cases, and having a personal injury and wrongful death lawyer on your side can prove beneficial in these scenarios. If you have questions about the claims process and how to proceed, we strongly urge you to call our Florida Wrongful Death Attorneys at 866-608-5529 or contact us online for a free case review. It will cost you no money to meet with us and discuss your potential case, and if we agree to take on your case, then you will pay zero fees while we work on your case.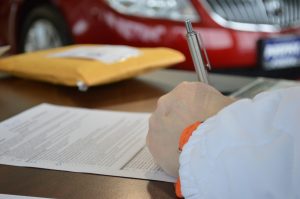 File a Wrongful Death Claim
If an injury victim has passed away during the course of their lawsuit, then the case will become a wrongful death suit. In Florida, personal injury claims cannot continue if the victim dies from their accident injuries. 
A wrongful death claim will allow surviving family members to pursue financial compensation for the deceased victim. This may include children, parents, spouses, etc. The personal representative for the accident victim's estate will need to file a wrongful death action on behalf of the surviving family members so that they can collect financial damages. 
What Damages Can Be Recovered? 
Medical bills and medical expenses that pertain to the death 

Funeral or burial costs

Loss of income 

Loss of benefits, which includes the deceased's retirement 

Loss of companionship

Mental anguish and emotional pain from the loss of a loved one 
Any costs incurred as a result of the responsible party's negligence can be a potential source for compensation. Our Florida Wrongful Death Lawyers at Whittel & Melton can help you prove negligence when it comes to taking legal action for wrongful death. If your claim has merit then we will build the strongest possible claim for you and fight to recover all legal damages that you may be entitled to under law. 
How to Pursue a Survival Action
Sometimes injury victims can pass for completely unrelated reasons to their previous injury, like another type of accident. Florida law allows for a cause of action to survive the victim's death, which will continue the injury claim that is unrelated to the death of the deceased. This just means that the initial injury claim will move forward as a survival action which is meant to compensate surviving family members for the damages incurred by the victim prior to their death.
Just like a wrongful death suit, the personal representative of the deceased's estate can file for a survival action to recover all financial damages the victim would have been eligible for had they lived. These damages may include:
Medical bills and expenses

Pain and suffering 

Lost wages
Who Can Sue the At-Fault Party?
In a wrongful death or survival action suit, only the personal representative of the deceased's estate can exercise legal action. They must prove that a negligent party is responsible for the death and that the at-fault party failed to uphold their duty of care to the victim. 
If the victim did not name a personal representative, often called an executor or administrator before their death, then the court will appoint one.
Why You Need Legal Representation
Claims involving the passing of a loved one can be complicated. The insurance companies involved only want to protect their bottom line, which means paying out as little as possible, which is not in the best interest of your family. With proper legal representation on your side, you stand a much better chance of securing full and fair compensation for all of your losses. Your wrongful death lawyer will be there to support you through this trying time. 
Contact Us For a Free Consultation Continue reading